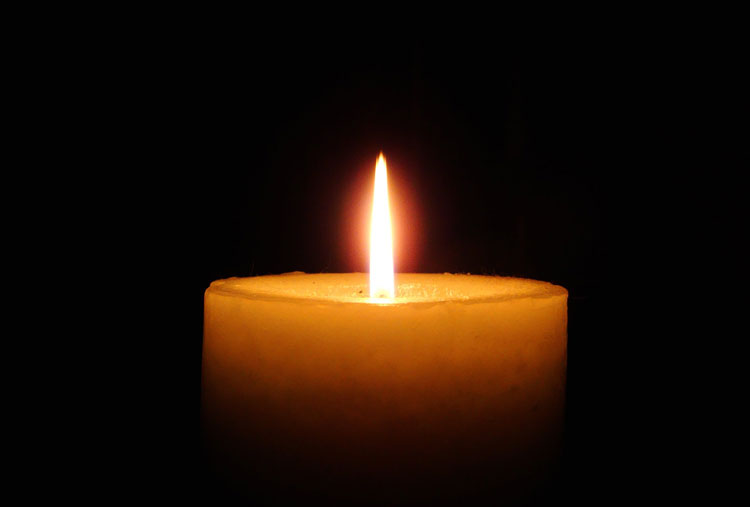 Joseph Vincent Sorbo of Greenwich Connecticut passed peacefully Monday, Aug. 28 at Greenwich Hospital surrounded by his immediate family. He was 85 years old.
His parents, Jessie and Patrick Sorbo, preceded Joe in death. He was born on August 26, 1932 in Carteret, N.J. Joe was raised in Stamford with his siblings Phylis Magnoli, Patricia Martinoli, Rose Barosky, and Ralph Sorbo; all of them survive him.
An alumnus of Stamford High School, Joe was a member of the school's football team and choir, graduating with the class of 1952.
On June 17, of 1961 Joe married Mary Strazza of Greenwich. The two resided in Greenwich with their daughters Maria Johnstone and Joanne Jackson.
Joe, a 30-year employee of Scalzi Paint and a longtime employee of McDermott Paint in Greenwich, retired in 2008. A dedicated parishioner of St. Roch's Church, Joe was passionately involved with his community.
Joe's pastimes included cooking—he was an excellent chef who specialized in clam chowder and risotto—and cultivating his beautiful home garden, much of which became staples in his and his wife Mary's cooking. But ultimately Joe loved spending time with his family, who loved him dearly. Kind, compassionate, thoughtful, Joe is remembered as an amazing husband, father, grandfather, brother and uncle.
He is survived by his loving wife Mary, his two daughters Maria of Stamford and Joanne of Collierville, Tenn., his sons-in-law Scott Johnstone and Scott Jackson, respectively, his grandchildren Becca and Scott Johnstone, Riley, Wesley and Patrick Jackson, his Sorbo and Strazza siblings, and many nieces and nephews—each of whom he loved very much, and all of whom will miss him sincerely.
To honor his life, family and friends will gathered yesterday (Aug. 31) at Coxe & Graziano Funeral Home in Greenwich.
A Funeral Mass was celebrated today, Friday, Sept. 1 at 10 a.m,. at St. Roch's Church, followed by interment at St. Mary's Cemetery, Greenwich.
In lieu of flowers, Joe's family kindly asks that any donations be made to St. Roch's Church, 10 St. Roch Ave., Greenwich, CT 06830. For more information or to place an online condolence, coxeandgraziano.com