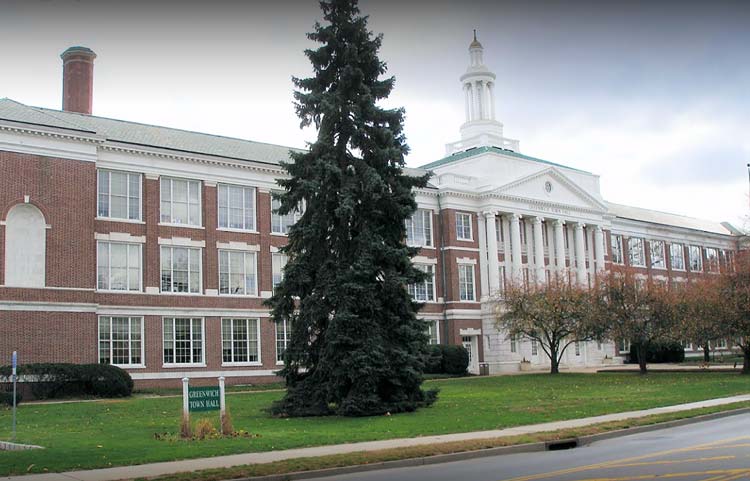 By Richard Kaufman
Sentinel Reporter
The town of Greenwich is working with Sam Bridge Nursery, located on North Street, to balance a locally loved business with the fact that it is located in a residential neighborhood.
The question being addressed is regarding zoning laws for a nursery versus a landscaping company.
As it stands currently, according to the town's municipal code book (Division 2, Section 6-5 (11)), "A commercial nursery shall mean a place where trees and other plants are grown for sale."
Because of the landscaping aspect of the Sam Bridge business, a cease and desist order was issued by Jodi Couture, Greenwich's Zoning Enforcement officer.
In 1956, the nursery was granted a special exception by the town to operate in a residential area after they moved from Doubling Road to their current location on North Street.
Since the cease and desist order was issued, Sam Bridge Nursery has filed an appeal to adjust the special exception to reflect all the services they offer.
They've also launched an online petition which pledges support for the business. As of late Wednesday, the petition has garnered 4,883 signatures.
"Although we find the Zoning Enforcement Officer to be a reasonable person, we believe that his interpretation of the town municipal code for nurseries is incorrect," said the nursery in the petition. "We also believe that the current land use definition for nurseries, written in the 1940s, is vague and outdated. We will be asking the Zoning Board of Appeals to overturn Mr. Couture's decision and/or to amend our special exception to include landscaping."
The nursery also outlined the services they offer in the petition.
"As part of running a nursery, we offer landscape design, installation, and garden maintenance services. These services are and have been an important aspect of selling the plants that we grow… We do not cut grass, blow leaves, snow plow, perform masonry, and install lighting and irrigation or other services you would expect from a typical landscape company."
Katie DeLuca, Greenwich's Planning & Zoning director, said both sides have been "extremely cooperative" in working together to solve the issue.
"All sides are working on a solution that would allow the nursery to operate legally, with reduced noise, which is the ultimate goal shared by all parties," DeLuca said. "Given statutory timelines for the various steps that need to be taken, we are aiming to have this resolved late September, early October."
Planning & Zoning hopes to address the issue at the Sept. 19 meeting at Town Hall.