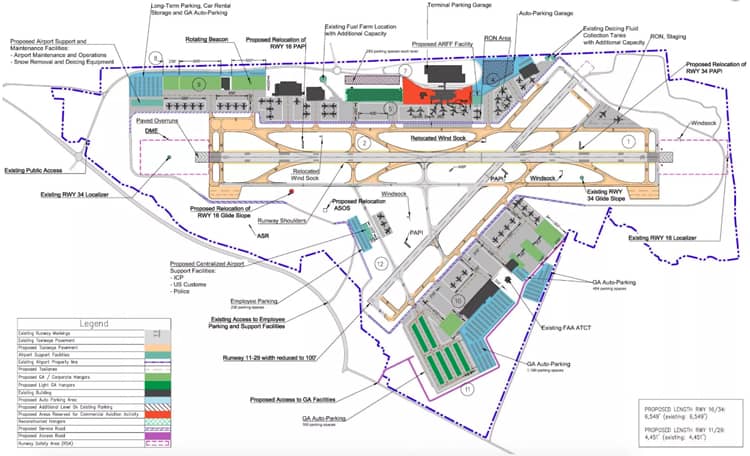 On Thursday, July 27, the consultant hired by Westchester County to develop a Master Plan for Westchester County Airport, discussed the plan at a hearing at the County Center in White Plains, N.Y.
Upon hearing the presentation, Greenwich First Selectman Peter J. Tesei has these observations about the plan and the prospect of possible development of the facility that lies on the Northwest border of Greenwich where there are several schools and nursing home and health care facilities.
"The Westchester County Airport master plan as presented Thursday night is a blueprint with several concerns for all of Greenwich, not just for residents in the Northwest corner."
Tesei also said, "The plan, which must be reviewed thoroughly to determine all of the long-term impacts – environmental, public safety, public health, quality of life including traffic – upon Greenwich and its municipal neighbors, calls for construction of two new parking garages, a corporate jet hangar and a facility for U.S. Customs and Westchester County Police.
"I urge Greenwich residents, especially those impacted by the incoming and outgoing flights at the airport, to read this vast development plan that can be found on the county's website: http://airport.westchestergov.com/news-and-public-notices," Tesei added.
"It was residents' determined resolve and commitment several years ago that helped to keep to a minimum, the development and expansion of the airport. Greenwich is working with our neighbors in Rye Brook as well as the Northwest Greenwich Association to ensure any revisions to the airport master plan do not infringe upon their quality of life," the First Selectman said. "We also must be vigilant to see whether the proposed privatization of the airport operations will be approved by the Westchester County Legislature and be ready to determine the impact that will have upon Greenwich as well."