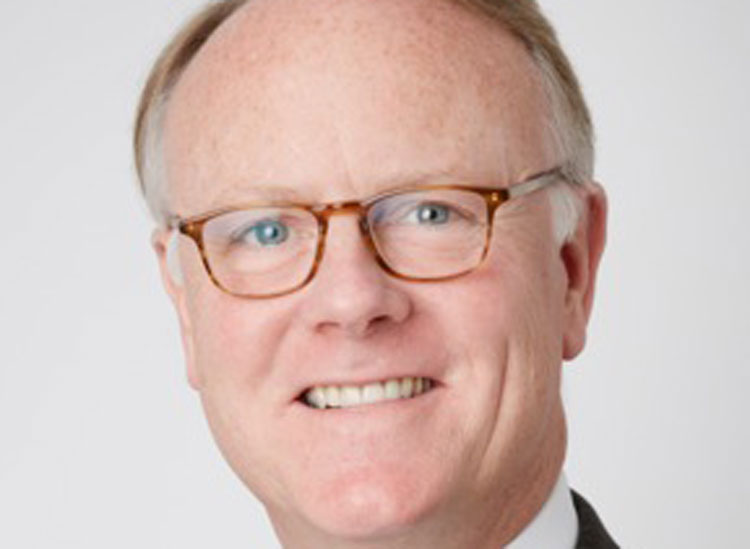 By Daniel M. FitzPatrick
Sentinel Columnist
So begins the Boy Scout Oath. It is an aspirational promise of self-improvement and commitment to ideals and the community beyond oneself. Honor. Duty. God. Country.  Do my best. Obey the law. Help other people. Keep physically strong. Mentally awake.  Morally straight. For generations these words, and the 12-point Scout Law, have guided the maturation of young boys from every walk of life into men successful in their personal and professional lives, contributing untold value to the society in which we all live.
Greenwich has a very important connection to the Boy Scouts. Ernest Thompson Seton, one of the pioneers of the worldwide Scouting movement along with Lord Baden-Powell, and principal founder and Chief Scout of the Boy Scouts of America, lived for years in Cos Cob. His home, Wyndygoul, played a legendary role in inspiring the incorporation of Native American themes in Scouting, and in 2015 was placed on the Connecticut State Register of Historic Places. Seton was the first president of the BSA's Greenwich Council, chartered in 1912, and in 1960 the Greenwich Council dedicated its 249-acre property on Riversville Road as the Ernest Thompson Seton Scout Reservation, also known as Camp Seton. It is a wonderful facility and a real gift to the Greenwich community.
Any organization over a century old will generate some controversy, and the BSA is no exception. Much has been written about the Scouts' historic position on openly gay members and leaders. In 2013 a local Greenwich Eagle Scout launched a petition to have that policy changed, and later that year the BSA National Council voted to reverse it with respect to members. The Greenwich Council immediately took action beyond that to reverse it in its entirety, and the national organization followed suit two years later. It is fair to say that Greenwich and the Greenwich Council exhibited leadership roles in addressing this sensitive and at-times divisive issue, which has now been settled at the national level.
A few years ago, a proposal was made to install a plaque honoring Seton on "Medicine Rock" on the town-owned Pomerance property (the rock was the early meeting site of Seton's Woodcraft Indians, considered one of the formative inspirations for Scouting).  After initial objections to the proposed wording generated some very constructive dialogue, it was changed to read that the plaque "stands as a tribute to Ernest Thompson Seton and his work on behalf of The Boy Scouts of America, its local Greenwich Council and the Camp-Fire Club of America and the positive impacts they continue to have on young people and wildlife conservation worldwide."
One would think that the plaque installation could then proceed without further controversy. One would be mistaken.
In January of this year, BSA announced that it would accept members based on gender identity listed on their application rather than on their birth certificate, thus permitting participation by transgender children who identify as boys into the boys-only Cub Scouts and Boy Scouts programs. The Girl Scouts of America had adopted a similar policy earlier. One could be forgiven for thinking that the inclusion issue has now been fully resolved. Apparently, it has not.
Individual Scouting units (dens, troops) are chartered and sponsored by external organizations, in many cases churches, which often provide physical space for unit meetings. While the concepts of God, reverence and responsibility for moral behavior are central elements of Scouting's ethos, the BSA is non-denominational and respects all religious traditions. Consistent with that positioning, BSA policy holds that individual religious partners have the right to make decisions for their units based on their religious beliefs. Some groups, including the Catholic Church, have communicated their position that the gender identity policy change will have "no impact on the operation and program delivery of Scouting program(s) in [their] units."
So now comes a new objection to including a plaque reference to the BSA on grounds that its policy of inclusion is not universally followed by all of the independent organizations that support and implement its programs at the ground level. Notwithstanding all that the BSA has done to foster inclusion, commemoration of a century of good deeds must be sacrificed on the altar of ideological purity. I think it's time to say "enough."
Why make such a big deal of this?  It's just a plaque. Well, yes, but there's a larger point here. I feel that we are falling into the trap of revising or denying history to satisfy the demands of vocal groups who find offense. Couple that with the fact that no organization or person is wholly without fault or criticism, especially in the light of 20/20 hindsight, and we will soon have no one and no thing left to inspire us. Imagine what would happen if we found out that George Washington actually told a lie about that cherry tree? Why, we'd have to change our currency, of course, and rename our national capital. Maybe ex post facto impeachment as well. Is anyone else finding this nuts?
I think we all need to take a big collective breath and focus on the big picture. Despite our imperfections, we are all in this together and we need to cut each other some slack.  We need organizations like the Boy Scouts that promote service to the greater good of our communities. And we need to respect and support the diversity of our religious beliefs and values, and our opinions, political or otherwise. Life is not a zero-sum game.  Let's celebrate the good while working for the better.
A modest proposal: Let's use the language above, already produced by dialogue and compromise, and place it soon on Medicine Rock as a token of respect for a local man who left a legacy that continues to inspire men and women to become their better selves in service of the world around us all.
 A proud Eagle Scout, Dan FitzPatrick is an active member of the community and a volunteer.