May 19, 2017
Tigers Finish Regular Season Strong, Play in FAA Finals Friday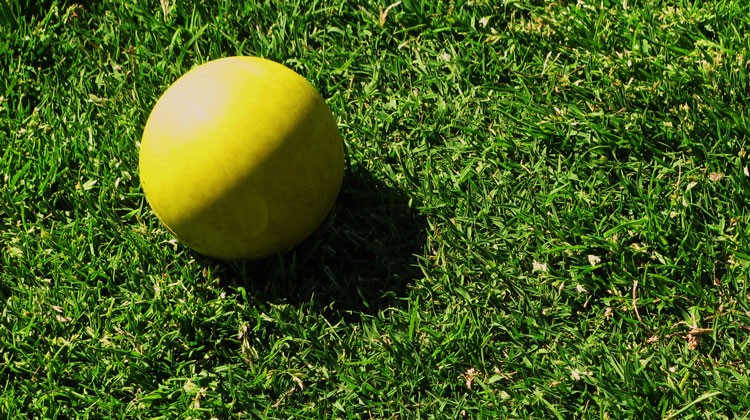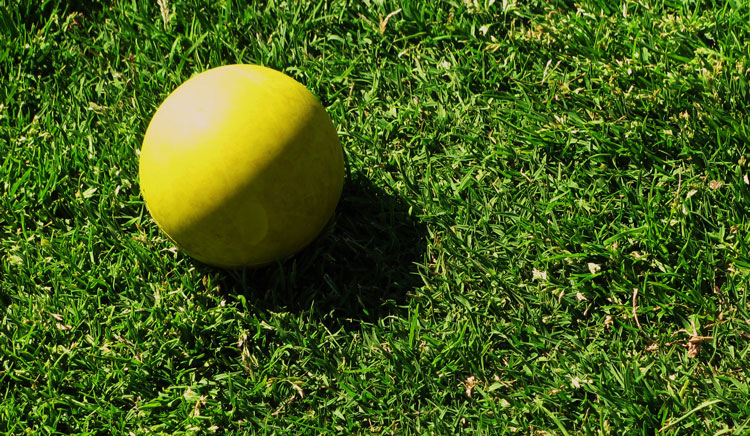 By Richard Kaufman
Sentinel Reporter
After being granted a first-round-bye in the FAA playoffs, the Sacred Heart varsity lacrosse team got off on the right foot in semifinal action on Wednesday by defeating visiting Rye Country Day 19-5.
Junior Mae Brody scored five goals and tallied two assists, senior Grace Paletta rattled the cage four times, Sammy Clarke scored twice and notched two assists, and Haley Horn had two goals and one assist. Katie Keller and Caroline Paul each scored a goal apiece.
"We stayed composed and we moved the ball really well," said Sacred Heart head coach, Tara Clough.  "We came out a little sloppy and dropped a lot of balls. It took us a few minutes to get in our rhythm. Once we got in our rhythm we started to open up the field. Our seniors stepped up for us today and lead our squad and thats why we finished the way we did."
Sophomore Ryan Smith collected two goals, three assists and five draw controls for the Tigers in the winning effort. The Tigers will now host Greens Farms Academy for the FAA championship on Friday afternoon at 4:30. This will be the Tigers' first appearance in the championship game since 2011.
"I think it's deserved," Smith said of making it to the finals. "Winning the FAA would be a dream come true because we've been working so hard for everything."
Earlier in the week, the Tigers held a unique practice with Greenwich High School in order to prepare for the playoffs.
Clough wanted to work on communication, which she said is key to winning tournament games. "We have the talent and the athletes, but we need to take it to the next level in terms of the communication."
The practiced seemed to have worked. Clough said they communicated much better against RCDS. "We definitely were talking a lot more today. That was really important for us," she said.
During practice, the Tigers and Cardinals split the field in half and scrimmaged against each other, running plays and working on transition offense. Clough, who kept a close eye on her squad, urged them to talk more with each other in order to create spacing and scoring opportunities. After both teams got enough reps on offense and defense, they scrimmaged the full-length of the field, working on late-game, close situations.
"Greenwich High School is obviously a very strong team with a lot of depth, so this is a great practice for us to just work on special situations and really put our top players against theirs and have a very competitive practice," Clough said.
Clough noted that her team has improved a lot over the course of the season in terms of strategy in their offensive and defensive sets, and they're feeling good going into the FAA tournament. After all, the Tigers have just one loss in league play this year — a tightly contested 11-8 defeat at the hands of Greenwich Academy back in April.
Although they had a tough weekend to close out the regular season which included an 11-10 loss against Taft in adverse weather conditions, the Tigers still have confidence going into the playoffs.
"I think the tournament's going to be competitive and we have a great opportunity to win," said Clough.
Of course it takes a talented group of athletes to win, but it also takes a positive and fun culture in order to succeed. With 11 underclassmen on the team, Clough credits her six seniors with providing great leadership and guidance.
"I think that our seniors have been incredible leaders and mentors. Our lax IQ has improved tremendously," she said. "We've got some outstanding young players and some real leaders who have been with me for three years."
One of those experienced players is team captain and midfielder, Grace Paletta, who will play at Cornell next year.
"I think we're feeling pretty confident in our game and knowing that if we go in and play how we know we can, that we're going to be successful," she said. "We're all very excited [for the playoffs]."
Paletta believes that her team's speed has been a major factor this season, which has allowed them to get out in transition and capitalize on goal-scoring opportunities. But most importantly, Paletta thinks the Tigers' unselfishness has shined through.
"We play together which has been great; there's no one standout star. We play as a team, which has worked for us."
Clough has stressed to her team, especially the seniors, to enjoy these final few days of the season. With the weather beginning to warm up, this is the most enjoyable time of the year.
"As I said to them, at the end of the day it's all about having fun and enjoying the time out here. If they didn't enjoy the time out here or got upset about a loss then I'd be disappointed in that."
Tags:
Convent of the Sacred Heart
,
greenwich
,
Greenwich High athletics
,
Greenwich High girls lacrosse
,
Sacred Heart Athletics
,
Sacred Heart Lacrosse