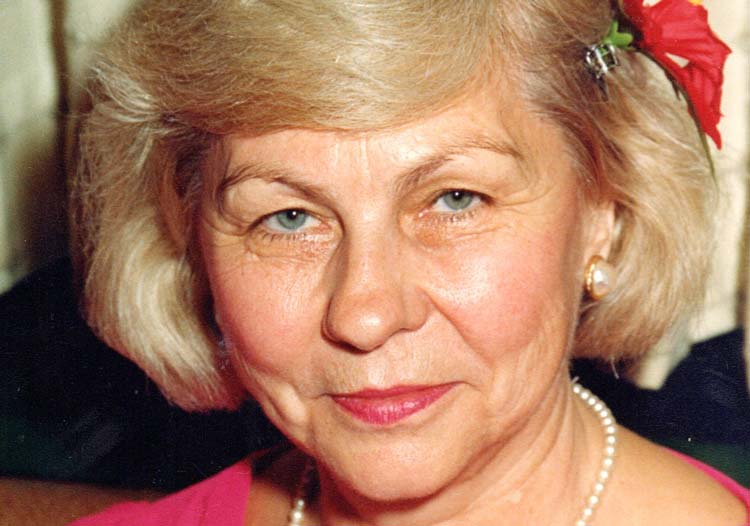 Eleonora Kowal, 90, died peacefully at her home on March 7.
Born in Poland on April 10, 1926, she emigrated to the United States in 1960 and went on to raise her four children in Port Chester, where she was a resident for 57 years.
Eleonora (known to most as Babcia), spent her life traveling the world, dancing, singing, and cooking her grandchildren's favorite Polish dish—pierogi. Swimming was another one of her passions: she went to the beach daily, even in the winter.
Eleonora was a generous and loving mother, grandmother, and great-grandmother who enjoyed spending time with her family. She was predeceased by her sons, Andrew and Walter, and is survived by her daughter Halina Pugliese and her husband, Steven, and by her youngest daughter, Jen Kowal.
She is also survived by her grandchildren: Michael Kowal, his wife, Genevieve, and their daughter, Lilly; Chrissy Anik, her husband, Jon, and their daughters, Riley and Tatum; Lisa Migliardi and her husband, Matt; Danielle Murphy and her husband, John; and Stephanie O'Donnell and her husband, Casey.
A Catholic Mass was held on Friday, March 10 at Our Lady of Mercy in Port Chester, N.Y. In lieu of flowers, please make a donation in Eleonora Kowal's name to the American Cancer Society. Arrangements were conducted by Coxe & Graziano Funeral Home of Greenwich, 203-869-5968.
For more information or to place an online condolence, please visit www.coxeandgraziano.com.