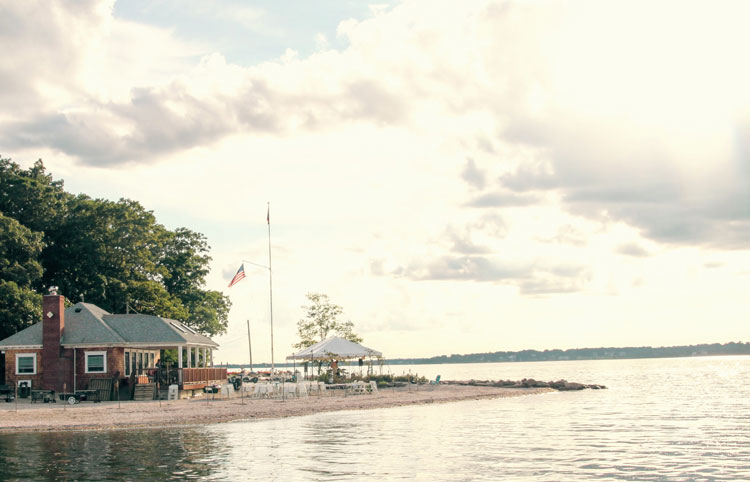 On the beach at the Old Greenwich Yacht Club on Greenwich Point is the place to be on Sundays this winter. The Club will once again open its doors to the public for six Sundays from 2 to 4 p.m., from Feb. 26 through April 2. The first open house on Feb. 26 will feature live music by the popular local band The Crash Boat Drivers.
The Yacht Club Board invites Greenwich residents to stop by the clubhouse, meet club members, enjoy some refreshments and warm-up by the fire. Open houses have traditionally been a way for residents with an interest in boating to learn all about club offerings, from sailing and racing to kayaking, fishing and more.
Last year the club added a sixth Ideal 18 to the club-owned sail fleet, making educational programs and competitive sailing events even more accessible to members. This year the club has shipped the entire Ideal fleet back to the manufacturer for complete top to bottom refurbishing. This will make the sail fleet even more competitive in local regattas and interclub racing.
"Investing in our sail fleet makes sense. Access to these wonderful Bruce Kirby designed keelboats is included in our regular membership fee so our members are able to get out on the water as often as they wish. Between the sail fleet and our enthusiastic club mentors, plus our relationship with Greenwich Community Sailing, our members have many opportunities to develop their sailing skills, for pleasure or racing," said Tom Drake, Club Commodore
For more information about open houses or membership, contact Membership Director Michael Sullivan at membership@ogyc.org, or visit ogyc.org.