January 16, 2017
Greenwich Library Extends Hours for Midterm Exam Week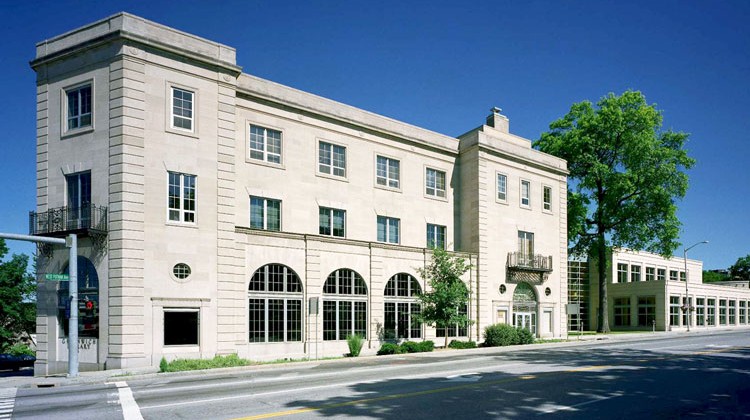 Greenwich Library will once again offer extended hours to accommodate the study needs of high school students during midterm exams in January. Dozens of students use the Library as a quiet study space during exams, both as individuals and as an ideal location for group study. As always, Library staff will be available to assist with reference questions.
The Main Library will remain open from 9 a.m. until 10 p. m. on Tuesday, Jan. 17 through Thursday, Jan. 19, and on Monday, Jan. 23 for public and private school exams. The Library will also remain open from 1 to 6 p.m. on Sunday, Jan. 22. (There will be no extended hours Friday and Saturday; regular schedule applies). Note that the Library is closed on Monday, Jan. 16 for Martin Luther King, Jr. Day.
For refreshments, the Library Café will remain open until 7 p.m. on Tuesday, Jan. 17 through Thursday, Jan. 19, and on Monday, Jan. 23. The Café is closed on Sundays. Please note that no outside food of any kind is allowed in the café seating area, whether open or closed.
"We are pleased to welcome Greenwich students to the Library during their exams. Our commitment to extended hours and our central location has made the Library a popular place to study among local students," said Barbara Ormerod-Glynn, Greenwich Library Director. "Our entire staff is invigorated by the buzz of activity while students take advantage of this much-needed additional time to prepare for their exams."
The Library will be open late primarily for students, but anyone can use the facility during these extended hours. Ormerod-Glynn also advised that as students like to study in groups, the noise level in the library may be a little higher than usual, both during extended hours and regular Library hours on exam days.
For more information, visit greenwichlibrary.org
Tags:
Extends Hours
,
Greenwich Library
,
midterms
,
Private Schools
,
Public Schools