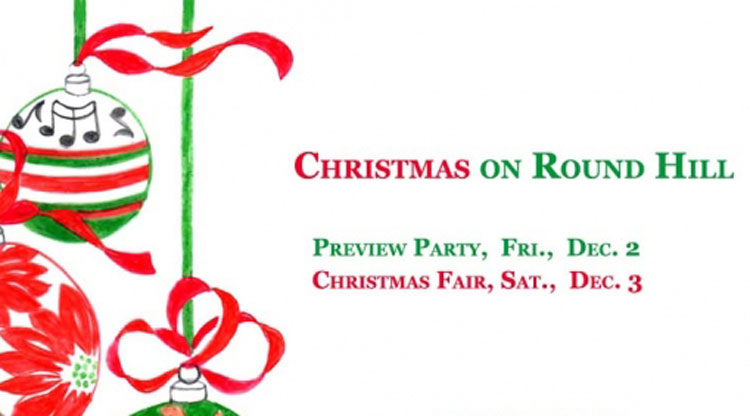 Kickoff the holiday season in style at Round Hill Community Church's Christmas on Round Hill Preview Party, Friday, Dec. 2. The event starts with cocktails from 6 to 8 p.m., followed by DJ and dancing, from 8 to 11 p.m. Some of the vendors include, Treasure Trove, Something Special, Fabulous Food, and Living Greens.
Tickets are $75 to $500 per person. Contributions in excess of $50 per person are tax deductible. Proceeds from ticket sales support the preservation of Round Hill Community House and local organizations that make positive change in people's lives.
Round Hill Community House is located at 395 Round Hill Rd. For tickets and information, visit roundhillcommunitychurch.org or call 203-869-1091.