October 6, 2016
Glenville Volunteer Fire Company to honor Terry Betteridge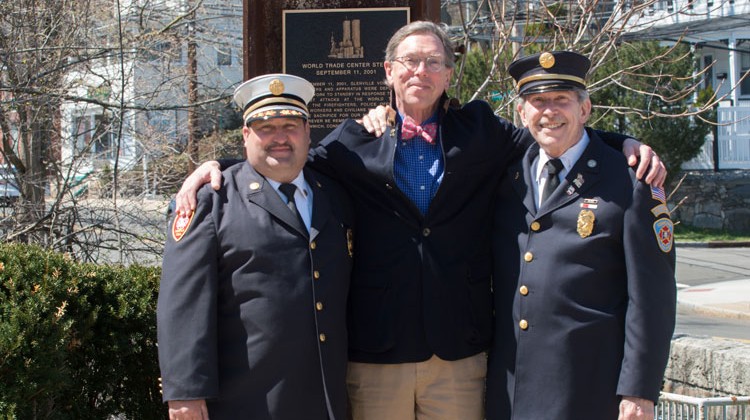 The Glenville Volunteer Fire Company announced that Terry Betteridge, Owner & Chief Executive Officer of Betteridge Jewelers will be presented with the David N. Theis Award at the Fire Company's 2nd Annual Cocktail Reception on Oct. 27, at Tamarack Country Club.
Greenwich residents Kerrin Coyle, Susan Bevan & Tony Daddino, Hon. Livvy & Doug Floren, Hon. Scott and Icy Frantz, Natalie Pray, Deborah & Chuck Royce and Hon. Peter & Jill Tesei are among Honorary Co-Chairs for the event.
The David N. Theis Award for Outstanding Service to the Community is presented to a deserving individual from Greenwich who selflessly and compassionately serves our residents, organizations, and institutions in an admirable and tireless manner. "As a philanthropic leader in Greenwich, Terry Betteridge has come to embody the essence of a caring community," said Sandy Kornberg, Glenville Volunteer Fire Company President.
Betteridge has been Owner & Chief Executive Officer of Betteridge Jewelers since taking over the business from his father in the mid-1970s. From its new landmark location on the corner of Greenwich Avenue and East Elm Street, Terry has transformed the company into one of the leading hi-end jewelry designers and retailers in the world, with stores serving a global clientele in Greenwich, Palm Beach, Beaver Creek, and Vail.
According to Betteridge, the award is particularly meaningful because it is named in honor of the late former Selectman Dave Theis. "Dave Theis was a pillar of the community.  He had a huge heart, and gave so much back to the community," said Betteridge. "The award also means the world to me because it is from a local, all-volunteer Fire Company which has served me and my family for decades.  I am humbled and honored to be recognized in this way."
Proceeds from the evening will benefit the Glenville Volunteer Fire Company, including its effort to raise funds to purchase a Brush Truck. A Brush Truck assists firefighters in navigating through meadows, parking garages, usually inaccessible narrow driveways for larger fire apparatus, and heavily wooded areas, to reach active brush fires. This new vehicle will further enhance Glenville's ability to respond to fires and other incidents, throughout the town, as well as on the Merritt Parkway.
The Glenville Volunteer Fire Company's vision is, through its extensive experience and professionalism as Firefighters and First Responders, to ensure its ongoing commitment to fire and life-safety for all Greenwich citizens. Volunteers do their utmost to act responsibly and professionally in dedicating themselves to the preservation, protection, and well being of the health, property, and safety of the community.
With the help of a Host Committee, Honorary Co-Chairs Susan Bevan and Tony Daddino, Hon. Livvy and Doug Floren, Deborah & Chuck Royce and Hon. Peter & Jill Tesei, are planning a special evening celebrating Terry's extraordinary contributions to the community. The cocktail reception will feature a silent and live auction, and Greenwich Police Chief Jim Heavey, and a past President at Glenville, will serve as Master-of-Ceremonies.
Ticket and sponsorship opportunities are available at various levels for this event. For more information, call 203-532-9606 or email rsvp@glenvillefire.org. Additional information can also be found at glenvillefire.org
Tags:
cocktail reception
,
David N. Theis Award
,
Glenville
,
Glenville VFC
,
Glenville Volunteer Fire Company
,
greenwich
,
Terry Betteridge