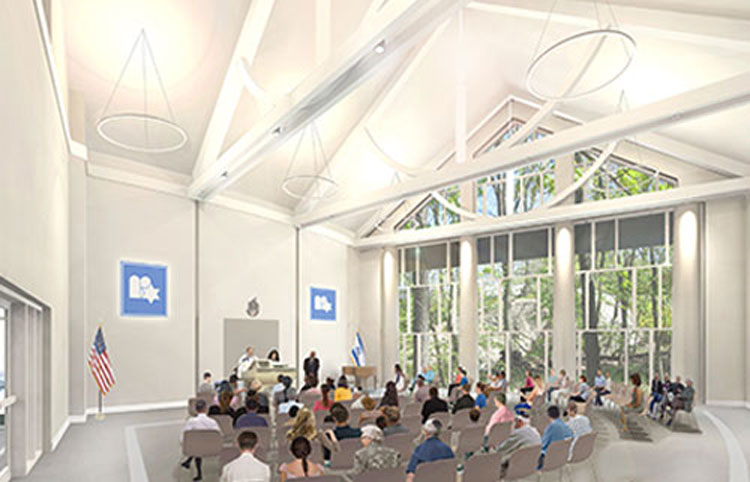 Greenwich Reform Synagogue will be celebrating the high point of the construction of its new home with a topping off ceremony at 1:30 p.m. on Friday, Sept. 30, at 92 Orchard St. Brief remarks will be made by Rabbi Andrew Sklarz and leaders of the congregation.
A long-standing builders' tradition, the topping off ceremony celebrates the placement of the last steel beam into the construction of a building. This beam typically is painted white so that members of the community and the construction crew can sign it before a crane hoists it into position.
After the installation of steel beams, the construction schedule includes the placement of the wooden roof trusses, roofing the building, installing the windows and siding, followed by the completion of all interior elements by the spring of 2017.
This will be only the second purpose-built synagogue in Greenwich's 375-year history. It will be located on Orchard Street in Cos Cob and will include a sanctuary, social hall, classrooms, and offices in just over 12,000 square feet of space. The architectural firm of Mark B. Thompson Associates LLC created the design.
For more details and to RSVP, please contact Stephanie Glaser at info@grs.org or call 203-629-0018, ext. 1001.