September 9, 2016
Real Estate Agent Spotlight: Drew Peterson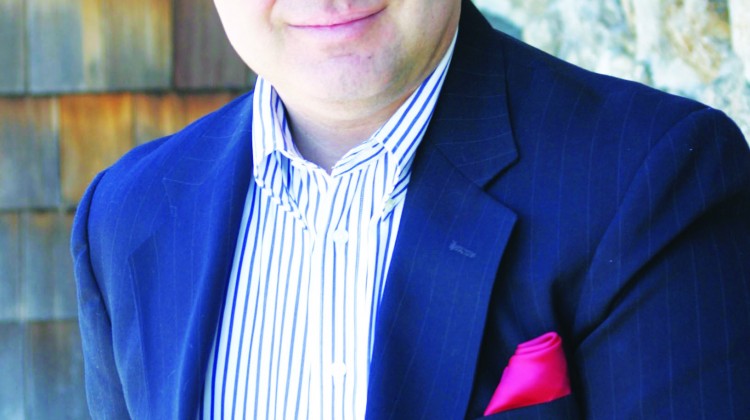 By Chéye Roberson
Sentinel Correspondent
"When an issue arose on the high seas, I learned to think strategically and diplomatically to ease concerns, especially during hurricane season—a quality that is essential in the midst of a residential transaction," said Drew Peterson, a real estate agent from Coldwell Banker Previews International, about how his former career as a purser with Royal Caribbean Cruise Lines prepared him for handling the hurdles of real estate.
"As purser, responsible for banking, customer service, embarkation, and debarkation of weekly passengers, I was the front person for passenger front desk service and problem solving, interacting with 1,000 crew members and 2,000-plus passengers from around the world," said Drew.
With a history of interacting with people from various walks of life, it is no wonder that Drew developed a set of principles that he uses when dealing with his clients. Along with a few other tips, he recommends that anyone interested in becoming a real estate agent acquaint themselves with these principles, which he calls "the three E's."
"Be enthusiastic, empathetic, and energetic," he said. "Your passion for your career will be contagious to clients. And, if in doubt about something, always offer to be resourceful or locate answers.  Integrity is a must set skill. And, of course, have some funds saved before the first commission check arrives to pay your bills."
Drew also warned those interested in joining the real estate industry of what not to do. The following, he said, can turn off a homebuyer very quickly:
"Not returning phone calls, texts, arrogance, not listening to their wish list," Drew said. "And, the worst, showing properties not in their price range from the beginning."
Among one of Drew's most memorable moments as a Realtor was seeing the new luxury townhouse enclave "The Maples on Milbank" launch this year at 151 Milbank Avenue.
"I knew the owners of the original house sited on the half-acre downtown parcel, and I introduced the developer to the architect, Alex Esposito of the Greenwich Water Club fame," Drew said. "Agent and public response has been very exciting, as the Colonial revival architecture and paver block drive adds four new families to experience the Greenwich downtown lifestyle."
Drew, who has been a real estate agent for 27 years, has been the chairman of the International Committee for the Greenwich Association of Realtors for the past five years. He has helped to raise public awareness that Greenwich is an international real estate destination and diverse community.
"As chair and with the committee, we have compiled available guides for several countries to acclimate to new international families to feel at home to Greenwich," Drew said. "We also worked with the school board to implement website designs to ease the enrollment process and host international events."
Drew has supported a variety of causes over the course of his career through Coldwell Banker's charity drives for organizations such as Toys for Tots and the Greenwich Food Bank. He also supports disabled veterans in the Greenwich area; his grandfather was a disabled veteran from World War I.
Drew is an alum of the American Field Service, now known as AFS. "As an AFS exchange student, I lived with a family of 13 in a modest four room concrete block house, and came to appreciate the daily essentials we can take for granted," he said.
Drew has been a Greenwich resident for 14 years and lives downtown. The area has provided him with the kind of living snapshots that suggest that the best things in life really are free.
"I live downtown, so I love early morning weekends, seeing Greenwich Avenue without any cars in the wee a.m. hours. I notice throughout the day how the Avenue transforms as a hub of activity for locals and visitors to shop, dine, and stroll," said Drew. "With my son and daughter, a special time would be to walk the sidewalks on Christmas Eve, when not a mouse was stirring, and view the window displays and the waterfront sunset views at Tod's point—Disney moments!"
Here is one of Drew's current listings:
151 Milbank Avenue Townhouse Units 1-4, ranging in price from $2.95 million to $3.47 million.
Tags:
agent
,
Coldwell Banker Previews International
,
Greenwich Water Club
,
milbank avenue
,
Real Estate