July 25, 2016
Bruce Museum Is Planning To Expand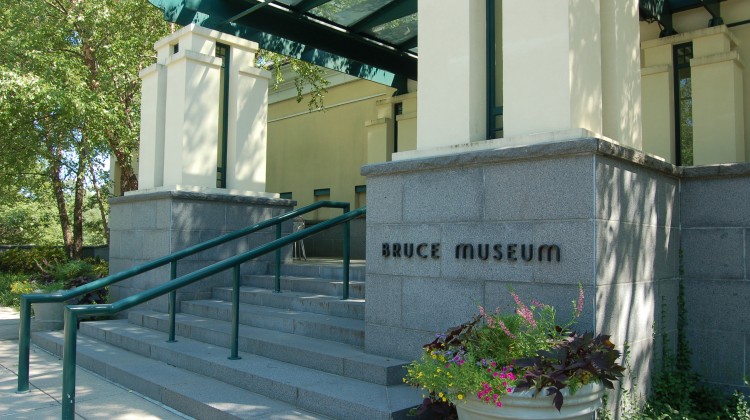 Marking its first plans to expand in 24 years, the Bruce Museum is in line to receive an endorsement from the Board of Selectmen in its first of many steps toward an ambitious renovation and improvement.
In its plans, the Bruce intends to feature enhanced art and science workshops and classrooms, allowing the museum to double the number of programs offered and reach twice as many children.
"We recognize the value and the tremendous legacy that the Bruce Museum has and the importance of its role in to this town going forward," First Selectman Peter Tesei said on Thursday.
Also included in its request for municipal improvement (MI) status is a proposed addition that would effectively become a new entrance and lobby to the museum, and would also expand handicap accessibility, increased gallery space, expand educational workshop space, create adequate storage for permanent collections, and create visitor amenities on par with other high–caliber museums.
The Bruce Museum, which sits atop a hill on town property and overlooks Greenwich Harbor, is required to go through the zoning process just as any other property would.
"The museum came to the town on a bequest from Robert Bruce," said Bruce Cohen, representing lawyer and former member of the Board of Directors for the museum. "It was given to the town on a condition. The condition was that it be used as a natural history, historical and art museum for the use and benefit of the public."
Included in the condition, agreed upon a year before Bruce's death in 1909, the town agreed to pay for maintaining and upkeeping the museum at its own expense.
Since a Town Charter amendment in 1991, Bruce Museum, Inc. (BMI), a not-for-profit partnership with the town, has been managing the museum. The Bruce receives roughly 100,000 visitors annually.
"We do 12 to 16 art exhibitions, natural history shows and science shows every year, which means we do more shows with probably less space than any museum our size in this country," said Peter Sutton, executive director of the museum. "If we are to continue to be a world class, community-based museum, I think we need some more space."
The 104-year-old institution reports a 20 percent increase in visitors over the past year and is exceeding capacity for all programming, including school group programs, education workshops, talks and tours.
"We have very limited space, about 3,400 square feet, of exhibition space," said Sutton. "We have some 16,000 objects in our basement. That's a lot of material that is off-view and almost obsolete."
Visitor amenities proposed in the expansion include a cafe with indoor and outdoor seating, an expanded store and reception hall to host private and public festivities. Other improvements include a dedicated entrance and orientation space for school groups.
"The proposed expansion will allow the Bruce to better serve its community and become a stronger cultural magnet in the region," Andy Fox, project advisor to the Bruce Museum, said in the official announcement. "It makes the Museum a destination for both learning and leisure and the gateway to Greenwich."
The proposal will be referred to the Planning and Zoning Commission for MI status if approved by the Board of Selectman.
Tags:
Bruce Museum
,
greenwich