July 22, 2016
Carnival of Fun: A Community at Play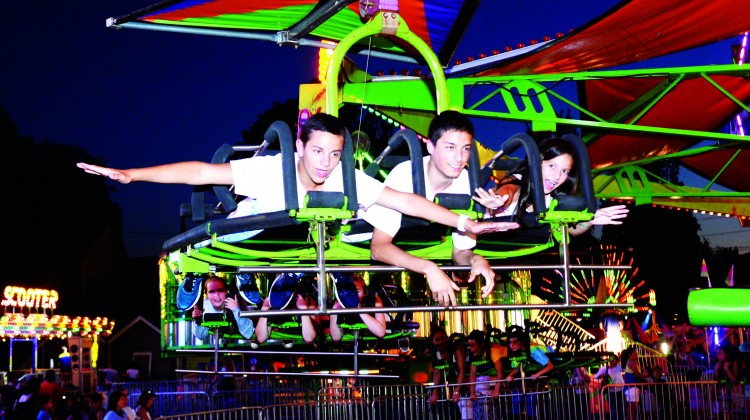 By Chéye Roberson
Sentinel Correspondent
Last week's Carnival of Fun at St. Catherine of Siena Church in Riverside is a tradition of community spirit that reaches back to the 1960's.
The carnival is the main fundraiser for the church each year.
"It goes to the education, care for elderly people in need, general operations, and care of the building," said Fred Durante, the carnival committee chair.
Durante has been involved with the Carnival of Fun since he was in high school in 1973 as a volunteer in the booths and stations. He can remember visiting the carnival as a kid in the 60's, before it went dormant for a few years.
Emma Muri, who worked in religious education at the time, joined the carnival committee in 1971 to reopen and rejuvenate the carnival. Now, in 2016, Durante helps pull out all the stops to create a dazzling carnival experience for the community.
"It's also a great community builder. We could just do a car raffle, but then you don't get the interactions," said Durante, the carnival chair. "You get to see people who you don't normally get to see."
Durante's family has a long history of hands-on involvement with the church.
"My father worked with the builders of the church. They built the steeple. My mother was a secretary for the church," said Durante.
Durante said that having the opportunity to get involved with the community and volunteering to help other is his biggest reason for being on the carnival committee, which is a lot of work made easier by working with great volunteers.
"It's the overall enjoyment of it and working with a lot of great people," said Durante.
There were approximately 300 volunteers behind the booths, at concession stands, and supervising the rides.
The carnival also aims to promote the use of local businesses and suppliers, and the church does all of the cooking for the event.
Colleen Zeller, a mom and church member, said the food was her favorite part of the carnival, noting especially the crab cake sandwiches.
The rides and equipment were provided by Stewart Amusement Co. of Trumbull. The event felt like a homecoming for the owner of Stewart Amusement, Richard Stewart.
"It's like a hometown think for me. I grew up in Greenwich and went to Greenwich schools. People used to bring their kids. Now they bring their grand kids," said Stewart.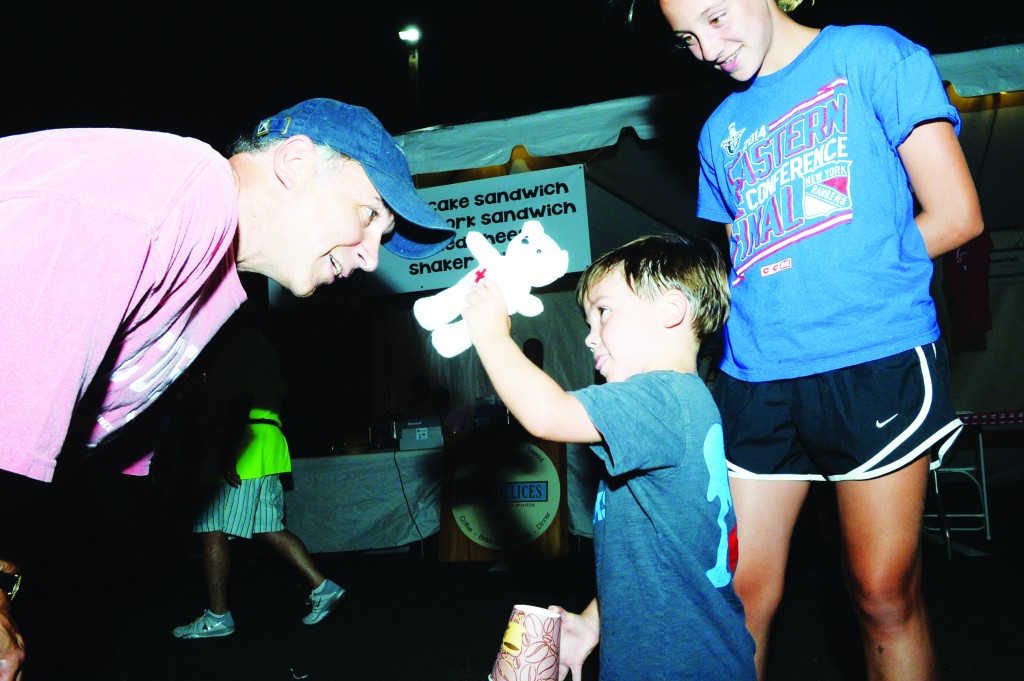 A parent at the carnival, Gisella Sowin, said the best part was "seeing her children have a blast." She added, "Every year we come here. This is summer."
Tags:
carnival
,
Church of Sienna
,
greenwich
,
riverside
,
St. Catherine