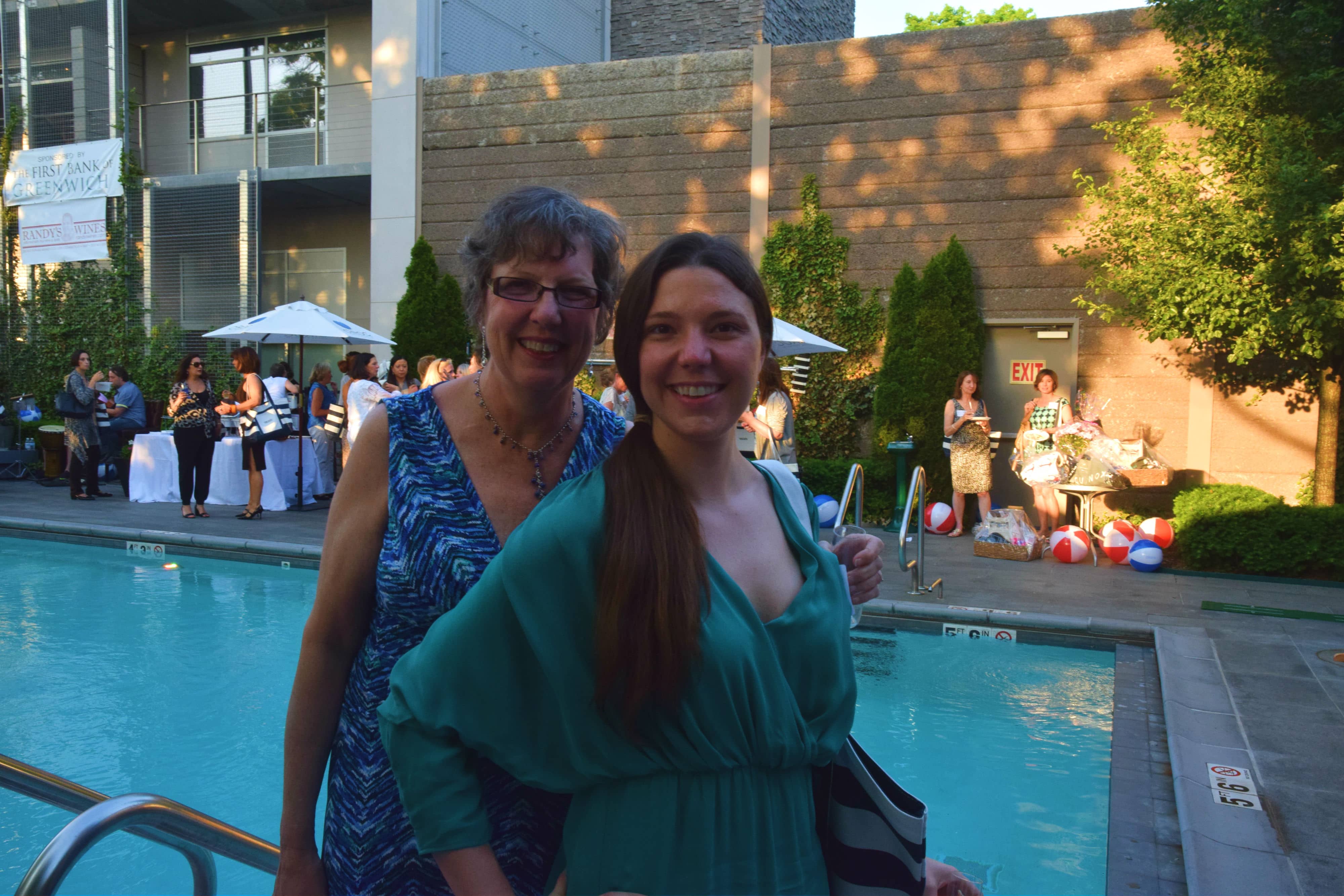 By Chéye Roberson
Sentinel Correspondent
Maura Corvino, co-founder of Corvino Counsulting, delivered an inspiring speech to an audience of businesswomen at the The First Bank of Greenwich's Women Leadership networking event on June 1 at JHouse restaurant.
The goal of Corvino's presentation, "The Art and Science of Leadership for Women," was to suggest strategies for increasing success in business. One point she stressed was to set goals and commit to achieving them. By keeping promises made to yourself, she said, you will be more adept at holding true to your word in business ventures.
"She had lots of gold nuggets that sat so well with me," said Anitra Brooks, a musical artist whose latest album is titled "I Walk in Your Light." "If I can take one thing away with me, it is to be impeccable with your words. If you can keep your word with yourself, you can keep your word with others."
Corvino told the audience that although we don't wake up happy every day, we should still do our best to think positively. Toward that end, she advised the businesswomen to begin the day by taking care of themselves.
"She used all good points like you have to be in charge of yourself—whether you wake up with a smile or not. You can't take care of anybody else in less set out time to take care of yourself," said Patricia Quell, a bookkeeper at Roth Nursery.
Corvino said that she routinely does "SWOT" analyses of herself. A SWOT analysis is used in marketing strategies to determine the strengths, weaknesses, opportunities, and threats facing a company. By applying this analysis to herself, she found that many of the traits she saw as flaws were actually assets, such as her emotional and social intelligence. These traits have helped build client and peer relationships, particularly when recovering from a mistake or discrepancy.
"You have to have the self-awareness to go back and say you're sorry—'I could have said that in a better way,'" Corvino said.
Corvino also said it's good to "sleep on it" and come at a problem fresh in the morning.
The guests felt the event had the potential to bring them closer together as businesswomen.
"It's important for women to make connections in the community so we can grow together as a whole," said Cynthia Quell-Puches, an acupuncturist at Helping Hands Acupuncture. "I felt that in the presentation she brought up a lot of points that helped us relate to one another."
As the guests began networking by the JHouse pool afterward, they took notice of the level of diversity among them.
"I think it's a wonderful experience for women to meet each other. What's nice for me to see is how many women are in business," said Stephanie Aldworth, a sensei at the Kempo Academy Martial Arts in Cos Cob.
Along with stations for high-end dining and refreshment were tents with vendors offering free samples of fine wine, hair and makeup products, and artwork. From the JHouse spa, Sarah Yardis, a makeup artist; Sofia Tzinis, a massage therapist; and Danielle Cervi, the manager, did the makeup for guests who entered the tent.
Frank Gaudio, president and CEO of The First Bank of Greenwich, gave a short speech about why the event was important to him and noted a few statistics that inspired him to host the event. Among those statistics are that half the senior staff at The First Bank are women, and that 62 percent of the bank's employees are women.
Gaudio then introduced two opera singers, Steve Magnuson and Marcello Guzzo, to serenade the crowd from the nearby balcony.