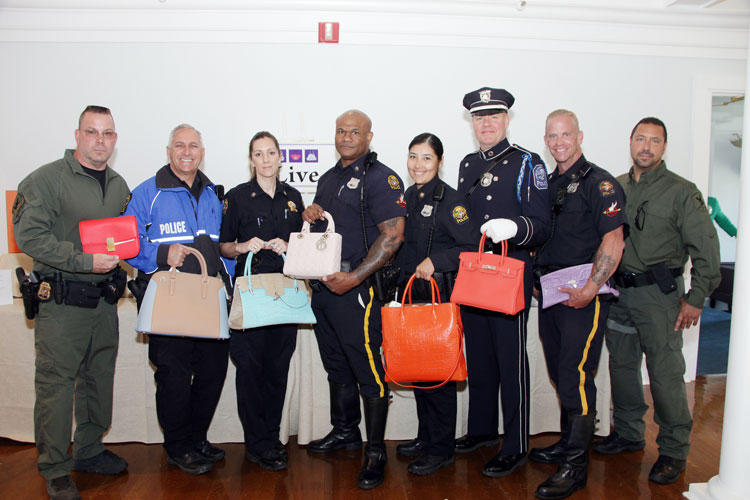 The 11th Annual YWCA Greenwich Old Bags Luncheon at the Belle Haven Club raised funds exclusively for YWCA Domestic Abuse Services. "The proceeds from this wonderful, sold-out event help provide a wide range of free, 24/7 services to thousands of domestic violence victims," said Adrianne Singer, YWCA President and CEO. "My thanks go out to our Co-Chairs, the entire Old Bags Luncheon Committee and to the concerned, caring women who attended the event," she continued.
2016 Old Bags Luncheon Co-Chairs who worked throughout the year were YWCA Board members Shelly Tretter Lynch, Karen Morstad and Judith Wertheimer and Cecilia Lieberman.
More than 350 guest in a profusion of wonderful hats and luncheon attire bid on 350 new, vintage, gently used and designer hand bags and retailers such as Saks Fifth Avenue, Greenwich and Richards of Greenwich. Terry Betteridge, CEO of Betteridge, auctioned the handbags with the assistance of members of the Greenwich Police Department.