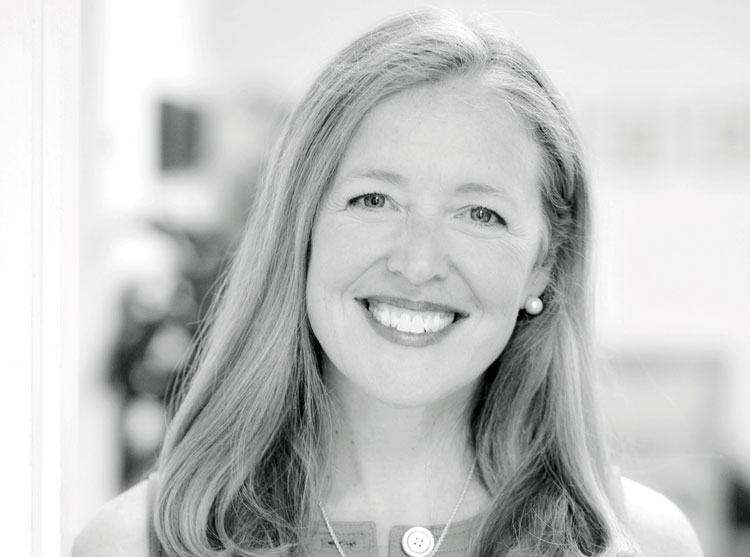 By Heather P. Wright
Sentinel Columnist
During my doctoral studies, I lived in San Francisco. I had the occasion to see an art exhibit at the MOMA that still impacts and challenges me, even though it was 17 years ago. The exhibit, by Bill Viola, was called "Room for St. John of the Cross."
I invite you to use your imagination to enter the room with me. It is very dark; rounding a corner in front of you is a large movie screen on the wall with projected black-and-white images of snow-covered mountains moving in constant, wild, motion. A roaring wind fills the space like a storm. In front of this scene, in the center of the gallery, sits a small, five-foot-square earth-covered structure. It has a small window open to a small room where a small color video monitor, a metal pitcher, and a glass of water sit on a wooden table. There is a straw mat on the floor. Leaning in, a voice quietly reciting the poems of St. John of the Cross in Spanish can be heard. There is a stillness and peace in the small enclosure, a radical contrast to what is just outside it. I recall wishing I could climb into the small window.   
John of the Cross was a 16th century Spanish reformer in the Carmelite order and disciple of Teresa of Avila. He was kidnapped and imprisoned by a rival religious order. He spent nine months in a small, windowless cell where he could not stand upright. He was taken out once a day to be beaten. He felt abandoned not only by people, but by God.
Here is the true mystery of his life and witness: It was from these depths that John poured forth his most passionate poetry. During this ordeal he wrote mystical poems full of love, passion, and the dark night of the soul and senses. He experienced a spiritual freedom through his awareness of God's passionate love.
On the monitor inside the cell, we see a colored image of a single mountain, which is still in contrast to the wild motion of the mountain clips behind the small enclosure. Viola asks us, the viewers, "Which image is more real?"—the larger exhibit room we are in, filled with an uncontrollable sound? Or the room we are outside of, into which we peer through the tiny window as if into John's very mind? We lean into this space and hear his prayers—his freedom in bondage. What a powerful invitation to a life of faith. 
What so strongly appealed to me about this exhibit is that I could relate to it from my own life experience. Maybe you can as well. It captured our chaos and the possibilities of stillness, which is what we all so long for as the unflappable core at the center of a storm. Amid the rush of life, there is a still point if we can get there.
Our lives have many challenging points to them, there are difficult circumstances we face, losses of our own and those we love; life is a series of transitions and griefs, just as it is full of joys, new discoveries and achievements. It is in these pressured places that we reach out to God and invite his peace that calms the raging seas.
As Jesus stood on the boat in the storm and said, "Peace be still," we can express to God in prayer our need for calm, peace, and strength in the midst of the storms we face. But, as this exhibit showed me, it may come to each of us in unexpected ways.
The Rev. Dr. Heather Wright is executive director of the Greenwich Center for Hope and Renewal and the author, with George Faller, of "Sacred Stress: A Radically Different Approach to Using Life's Challenges for Positive Change." For a free chapter on the subject of "redeeming loss," please visit www.sacredstress.com