May 13, 2016
Caren's Cos Cobber Event to Support GEMS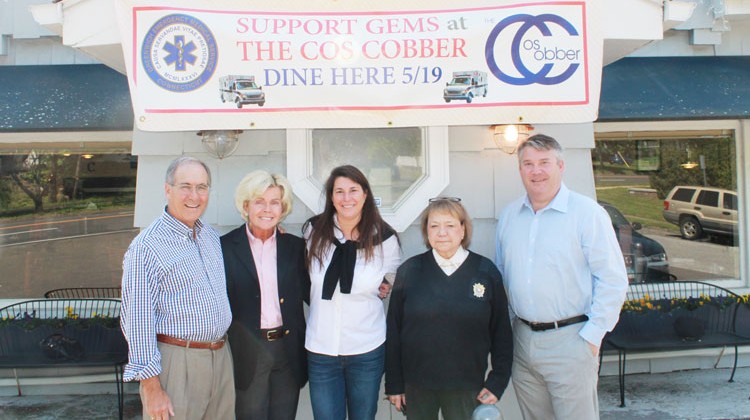 On Thursday, May 19 from 8 a.m. to 9 p.m., GEMS (Greenwich Emergency Medical Service), led by Executive Director, Charlee Tufts and Caren Vizzo, owner of Caren's Cos Cobber will co-host the benefit, "Just for GEMS."
The event is held annually both to acquaint the community with emergency services offered by GEMS, and to raise money for it. Caren's Cos Cobber will serve breakfast, lunch and dinner. In addition, customers are encouraged to enjoy evening cocktails. A portion of the proceeds from these meals will be donated to GEMS.
GEMS answers more than 6,000 calls annually, handling every kind of emergency, from household accidents to cardiac arrests. Paramedics are licensed in Advanced Life Support medical care to provide emergency-room-level medical treatment.
A not-for-profit organization, GEMS' life-saving services are possible only through the support if the community.
Caren's Cos Cobber is located at 31 East Putnam Avenue, Cos Cob.
Tags:
benefit
,
Caren's Cos Cobber
,
GEMS
,
greenwich
,
Just for GEMS