May 12, 2016
Brunswick Baseball Takes Care of Hopkins School 7-5 Wednesday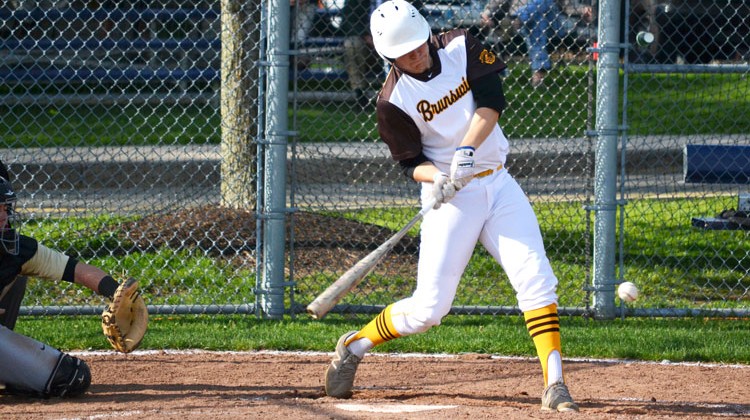 The Brunswick School baseball team scored all seven runs over the first three innings, en route to a 7-5 win over FAA foe Hopkins on Wednesday. The win gives the Bruins an 11-0 record in FAA play, securing the top spot, and a first-round bye, in next week's seven-team FAA tournament.
The Bruins (16-2, 11-0) scored three runs in the first, highlighted by a two-RBI double by Aaron Sabato.
Brunswick added a run in the second and three more in the third, taking a 7-0 lead over the Hilltoppers.
Starting pitcher Charlie Sealy earned his third win on the year (3-0). The righty allowed four earned runs and struck out four, including an inning-ending punch out in the second.
Sealy got some strong defensive support in the contest, as Ryan Hanrahan flashed some leather at first base, to stop a run from scoring in the fourth inning.
Michael Beninati pitched an effective sixth inning, as Teddy Sabato earned his first save of the year, striking out two in the seventh to preserve the win.
Aaron Sabato collected two doubles on the day, while knocking in three runs to lead Brunswick. Connor Redahan added a single and a double, along with an RBI, while five other Bruins has singles.
Brunswick travels to The Bronx on today to face James Monroe H.S., before capping its regular season at home against Greens Farms on Friday.
Tags:
Brunswick
,
Brunswick Baseball
,
ctbase
,
FAA
,
greenwich
,
NEPSAC