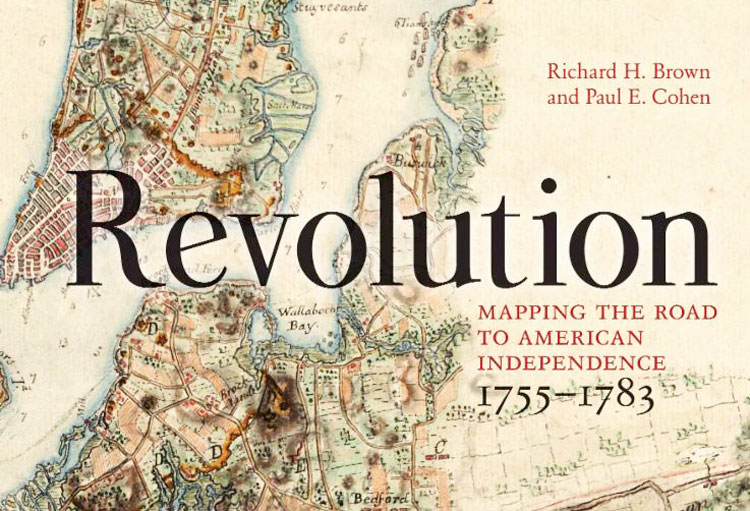 On May 3 at 7 p.m., Richard H. Brown and Paul E. Cohen, coauthors of Revolution: Mapping the Road to American Independence, 1755-1783, will visit the Greenwich Historical Society to talk about how the rare maps serve as documentation of the French and Indian War and the American Revolution. In line with the society's current exhibition "Close to the Wind: Our Maritime History," the authors will pay particular attention to documents produced by naval powers Britain and France, showing how their surveyors, artists and engravers created a unique record of the conflicts that led ultimately to the founding of the United States.
The program will last roughly 45 minutes and will be followed by a 15-minute Q&A session. The book will be available for purchase and signing. Attendees may also visit "Close to the Wind: Our Maritime History" in the Storehouse Gallery one hour before the lecture begins.
The Greenwich Historical Society, Vanderbilt Education Center is located at 39 Strickland Road. Members are $10 and non-members: $15.
For tickets, visit greenwichhistory.org or call 203-869-6899, ext. 10.