April 17, 2016
Congregation Shir Ami Celebrates Passover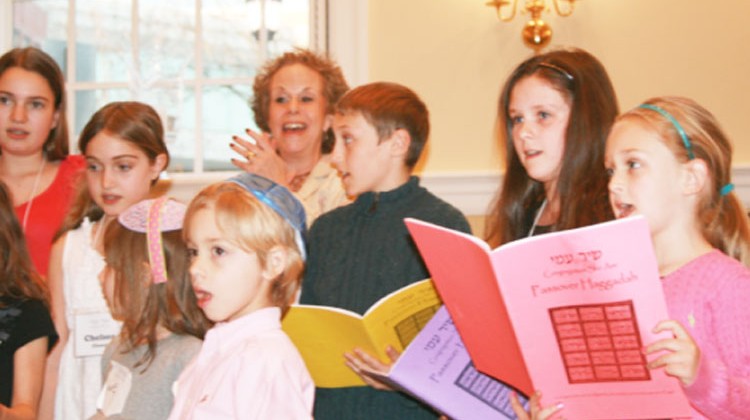 Congregation Shir Ami will celebrate Passover with a second night Community Seder led by Rabbi Axe Saturday, April 23 at 6 p.m. at First Presbyterian Church Greenwich. Always known for its family-friendly events where all are welcome, more than one hundred children, parents, and grandparents will gather to share all of the traditional Passover customs and rituals with a potluck festive meal provided by members of Shir Ami.
"Let all who are hungry come and eat. Let all who are needy, come and celebrate." These are the words Jews all over the world recite as they gather to eat the festive meal and recall the Exodus from Egypt at Passover Seders. "The text is not in Hebrew like most of the prayers of the Passover Seder," explained Rabbi Vicki L. Axe, spiritual leader of Congregation Shir Ami. "It is in Aramaic, the street language of ancient times, designed to be heard and understood by all who needed a place of refuge during the Festival of Passover. Today, it resonates as a call to reach out to people in need while inviting family, friends, and neighbors to share in the celebration of Passover."
Shir Ami is known for welcoming all people – families with young children, interfaith, singles, seniors, boomers, and the LGBT community.
For more information, visit congregationshirami.org or call 203-274-5376.
Tags:
Congregation Shir Ami
,
greenwich
,
Passover