March 25, 2016
Central Middle School Presents 'Grease'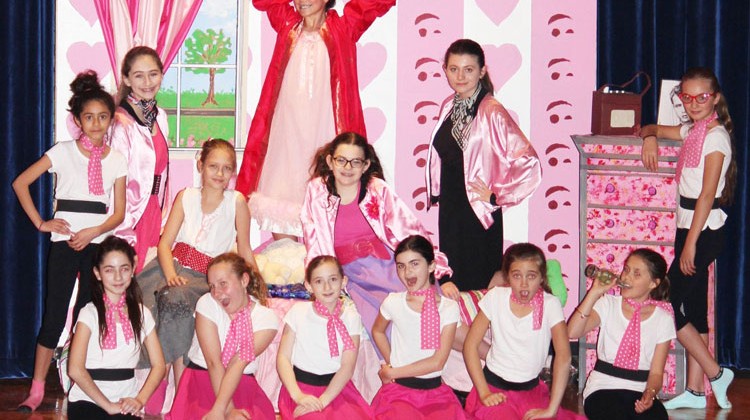 Save the dates – April 1 and 2 at 7 p.m. – to attend one of two performances of the Central Middle School Theater Arts Program's production of Grease, the school version, with the book, music and lyrics written by Jim Jacobs and Warren Casey.
The CMS Theater Arts Program celebrates its 37th year with a Cast and Crew of 110 highly energetic and talented middle school students. Directed by Christine DiTota and Music Director, CMS music teacher, Rebecca Lipschutz; produced by Bonnie Hann and Kira Seabolt; and choreographed by Christine Gavin, this year's production of Grease promises to dish up a lot of "rama lama ka dignity dong!"
"We have a big cast this year, great songs and a great story," said DiTota, "this year's show promises an energy-packed musical not to be missed!"
Tickets at $10 per person are on sale now to the general public and can be purchased at CMS during lunch hours from 10:15 a.m. to 12:15 p.m. and just prior to 7 p.m. performances on April 1 and 2 at Central Middle School on 9 Indian Rock Lane.
Tags:
Central Middle School
,
Grease
,
greenwich