February 8, 2016
Back 40: A Country Store in the Heart of Old Greenwich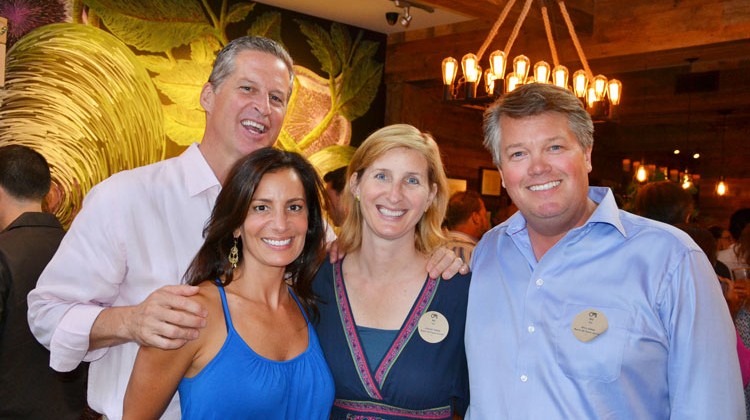 By Sara Poirier Correa
Sentinel Business Reporter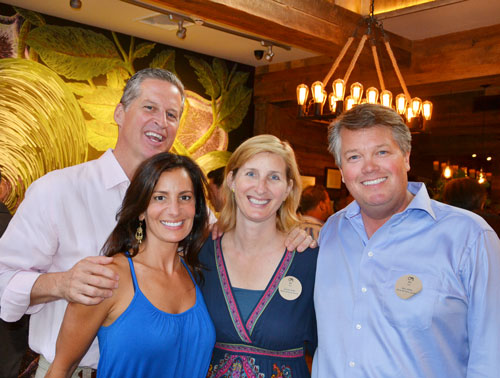 If you're looking for authentic, organic products from "a true country store," then Back 40 Mercantile is right up your alley.
Whether it's a locally made product or simply the "best in category"–from baby items to household items, to body products to kitchenware and food, to men's clothing to women's clothing and so much more–this family-owned Old Greenwich store aims to please.
"We had already been individual purchasers of a lot of the kinds of brands that we were then realizing that a lot of our friends didn't know about… really good, local companies," said longtime Old Greenwich resident Lesley King, co-owner of the store.
Her sister-in-law and business partner, Katrina Bischoff, added that a lot of research went into choosing the products for the store.
"We wanted the functionality but we also wanted the appeal," she said. "It kept getting narrowed down to the point where we thought, 'I would like to buy this. It's got the function it's eco-friendly and it's gorgeous.'"
Opened in July 2014, Back 40 Mercantile has a range of products at varying price points, from an $11 hand painted Old Greenwich box, for example, to $12 bracelets to $18 MixedMade brand honey and syrup to a $300 rain coat to $10,000 earrings to vintage Rolexes. They even provide personal shopping, Bischoff, also an Old Greenwich resident, said.
"You can come in here and basically buy something that your friend or loved one is absolutely going to love at any price point," she added.
King said the stories behind the products–a few of which are highlighted in the store departments throughout each month–are what people like, and said options within the departments are key to catering to all budgets.
"If we're going to do cutting boards, we'll have a cutting board that's more affordable and we'll have a cutting board that is a little more unique and special and functional and artistic," she said.
One such product is made by artisan Spencer Peterson, and consists of fallen trees that are cut in different sizes and shapes to produce bowls and cutting boards. Another product carried at the store is a blanket made from recycled T-shirts.
"I find on a more superficial level," Bischoff said, "that people are just tired of junk."
"When you come in here, you know that what you're buying is made by a real person that we've either met, interviewed or we researched," she added.
Bischoff is married to King's brother, Jeff. He and King's husband, Bill, are also partners in the store. Each team member brings their own professional experiences and skills to the table, including financial backgrounds, a passion for farming and sustainable living, fashion experience and more.
While they admitted that working with family could be challenging, King and Bischoff said they wouldn't have it any other way.
"At the end of the day you say to yourself, 'This is my family and I'm fortunate enough to be able to work with people that I love and care about'," Bischoff said. "We can fight and we know at the end of the day we still have to be friends."
King added, "We recognize that everyone brings something different to the table."
While the family has been approached about opening additional Mercantile stores in towns like Darien and Westport, the owners said that for now they are still making Old Greenwich their own.
"You can't just say, 'Yes I'm going to open it up because the product works'," King said, adding that a big part of the store's success is that the family is actually in Old Greenwich at the store day in and day out, where they know the town and know the people.
"You also want to make sure you've got one thing down and you've got it right and you've got longevity," Bischoff said, adding though, that expanding is not an impossibility.
What's in a name?
Before there was Back 40 Mercantile, there was Back 40 Farm, a 60-acre organic produce farm in Washington, Conn., owned by the Kings. The couple purchased the land seven years ago and have been sowing seeds there ever since.
Their efforts even helped spawn the Old Greenwich Farmer's Market, which they started with two other families and Jeff Bischoff.
Last summer, the Kings–investors in the former Organic Planet restaurant on Greenwich Avenue–opened Back 40 Kitchen, an organic-style restaurant and bar at 107 Greenwich Avenue. With the same rustic decor as Back 40 Mercantile, the farm-to-table eatery offers seasonal dishes with locally grown ingredients.
The name "Back 40" came first from the farming term referring to uncultivated acreage on a large piece of land, said King. The name's meaning further derives from the fact that the Kings–high school sweethearts–bought the farm when they were 40 years old. Psalm 40, a Bible verse that is meaningful to the couple, was also used by the band U2 in a song called "40"–"He set my feet upon a rock and made my footsteps firm."
"That's our firm ground," King said of the Back 40 Farm, where in addition to providing vegetables for the family and the community, is also where they share in large family gatherings, including Thanksgiving.
For more information about Back 40 Mercantile, visit back40mercantile.com, stop by the store at 264 Sound Beach Avenue, or call 203-637-0240. More about the Back 40 Farm Group and Back 40 Kitchen is also available via links on the website.
Tags:
back 40 mercantile
,
greenwich
,
old greenwich