February 7, 2016
Column: In Appreciation of One's Neighbors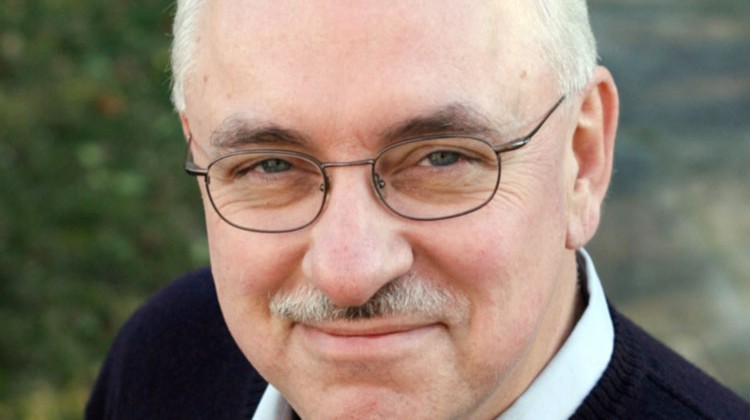 By James B. Lemler
Sentinel Contributor
It was truly a gala occasion: the evening supper event celebrating Temple Sholom's 100th anniversary. This was not the first gathering that Sharon and I have attended in the series of observances for this milestone anniversary. The Temple has had interesting speakers throughout the year. However, last Saturday was very special indeed.
Temple Sholom has been a lively house of worship and congregation for the past century. They have contributed so much to the life of the town of Greenwich as well as to the thousands of lives of human beings who discover and engage God and the rich tradition of Judaism there. They have been and are a very special neighbor to Christ Church Greenwich, being adjacent to our church and its grounds.
The connection goes much, much deeper than simple geographic proximity. Temple Sholom is a valued neighbor to Christ Church as a congregation and as a partner in spirit and mission. This congregation joins with us and the other Greenwich and regional houses of worship in genuine interfaith spirit and service. The life of this town is deeply enriched by the vision and commitments of the Temple, its people, and its rabbi (and such a good friend to me and other religious leaders), Mitch Hurvitz.
Both the Jewish and Christian traditions and Scriptures talk about love of God and love of neighbor. This is the highest and most joyous twin commitment of the pathway of faith in our traditions: "Love God… Love your neighbor." Temple Sholom is a beacon of this love and devotion that build and enhance life for us all. Love of God is the foundation of the spirituality, worship, and prayer of our sister faith traditions. It renews and invigorates our souls. So does love of neighbor.
Temple Sholom and Christ Church are neighbors to be sure… in geography and in spirit.  So we try to live that way with each other as congregations and with the other neighbors that God has given us. This love includes forbearance, care and respect for all neighbors.  It also means that we are willing to give of ourselves for the benefit of our neighbors. It especially means that together we look for the neighbors who have the greatest and most visible need and work diligently and faithfully to serve them. Together we connect with all our neighbors, but particularly, particularly we are called by God to serve the neighbor who is hungry, ill clad, and in need.
I would suggest that we as the Greenwich community do three things to honor this wonderful beacon, neighbor and community of faith, Temple Sholom. First, may we offer thanks for its leadership and service here in Greenwich and far beyond. Second, may we become even more committed to the neighbors who are around us, especially those who have demonstrable need. And finally, may each one of us identify and connect with a neighbor to show our regard and respect for them. It may be the person next door. It may be someone in the same environment of work and living where we find ourselves. It maybe someone we don't know at all well, but who needs us for support and care to better his or her life. Whomever it is… this is a time to love our neighbor as ourselves.
Tags:
100th Anniversary
,
greenwich
,
Temple Sholom