January 13, 2016
Greenwich Panthers Claim Gold, Silver in Brattleboro Tourney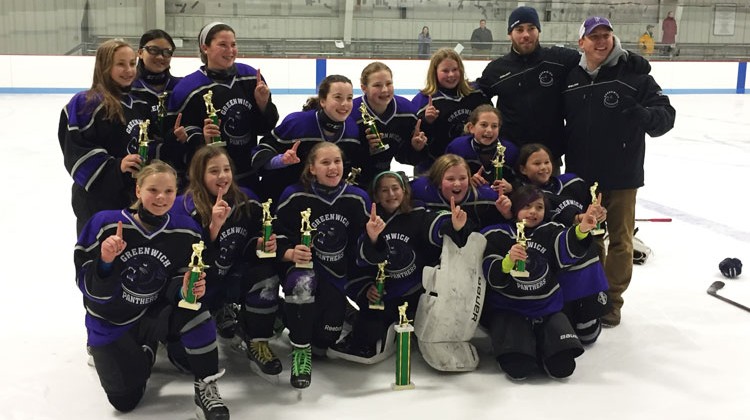 Two teams from the Greenwich Panthers girls ice hockey program traveled up to Brattleboro, VT for a weekend tournament and came away with a gold and silver medal during the Green Mountain Girls Tournament last weekend at Withington Rink.
The Greenwich Panthers 12-U team claimed gold in commanding fashion. They shut out their opponent twice and finished with 24 goals while only giving up four in the tourney. The 14-U squad took second place after falling in double-overtime by a goal that found the back of the net as the buzzer went off. The 14-U team, like the 12-U squad, finished the tournament with two shut outs.
The Greenwich Panthers are part of the Greenwich Blues Hockey Association that is dedicated to providing an opportunity for children to further their ice hockey skills in a competitive environment.
Tags:
cthk
,
Green Mountain Girls Tournament
,
greenwich
,
Greenwich Blues
,
Greenwich Panthers
,
Youth Hockey