[jwplatform qm8gY47N]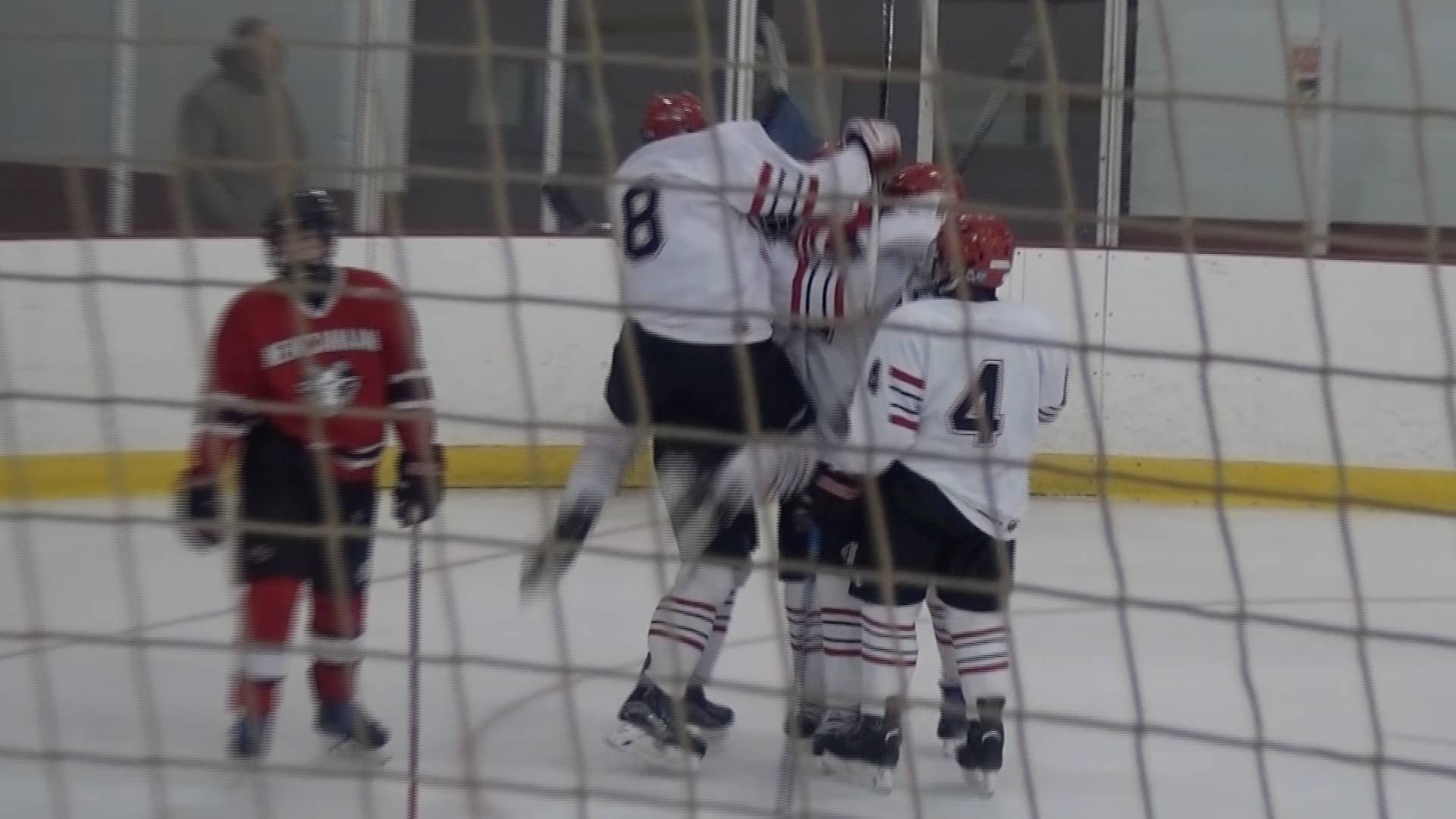 *Editor's Note: Read Sports Editor Paul Silverfarb's full game story here.
The Greenwich Boys Hockey team has started the season going 5-0 and on Monday night they faced FCIAC foe New Canaan at home.
The Cardinals score first just after 3:00 of play. Michael Mozian puts this shot in the back of the net and it's 1-0 Greenwich.
Now to the second period- James Franzis takes the puck down ice here and passes to Tyler Hill and the Rams tie it up at one goal a piece. New Canaan keeps the momentum going here. George McMahon gets a pass from Brooks Gammil and it's 2-1 Rams.
Then seconds later, Cardinal Alex Mozian answers with this goal with 4 :30 left in the second and it's 2-2 going into the final period.
Both teams score again within the first 2:10 of the third. Then, this guy Ben Pratley saves the day for the Cardinals. He slaps this shot past goalie Peter Windas to put Greenwich up 4-3.
The Cardinals go on to score two more goals in the final minutes of the game to beat New Canaan 6-3 and remain undefeated.
"I don't think we've gone into a third period down yet, so that was a challenge for us yet," said Michael Mozian.
"It was a big show of character. We knew the team that wanted it more would come out with a won. It was great when we got the power play and I got the shot off," said Pratley.
"New Canaan is a great team and we know how they stand in the FCIAC. It feels greta to beat them to know how we stand in the FCIAC and it helps us move towards a championship," said Alex Mozian.
"You like to go through some games where you're behind in the last minute. You have to face that because you don't want to experience it for the first time when you're it the state championship game,' said head coach Bob Russel.
Next, the Cardinals will face Notre Dame-Fairfield on Wednesday at Dorothy Hamill Ice Rink at 7:00 p.m.