[jwplatform UH3cGpzO]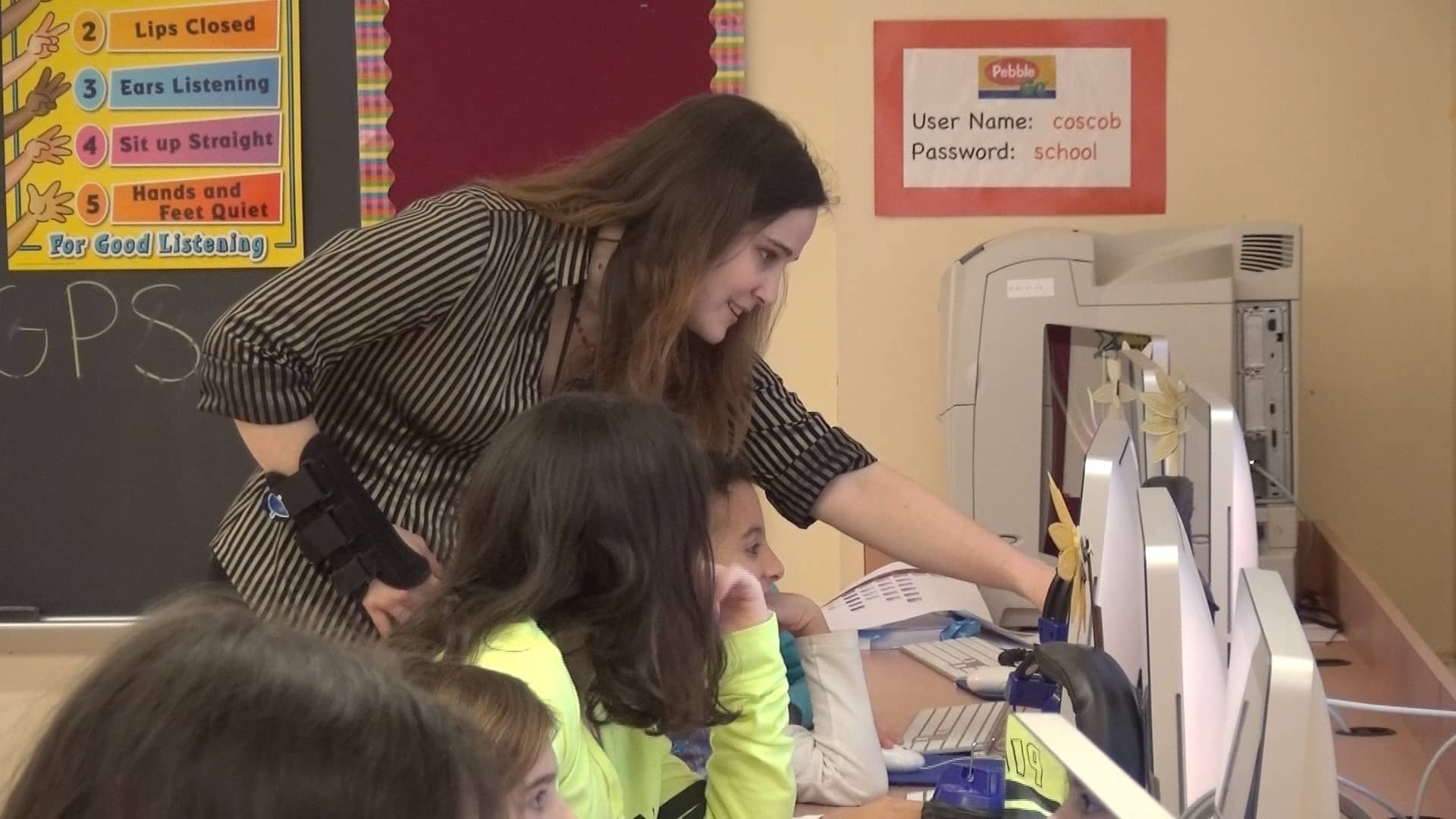 These fifth graders at Cos Cob School are learning computer code during a special Bruce Museum taught class called Hour of Code.
"We live in a society where technological literacy is becoming more and more a part of everyday life. A lot of people only consume media- they use apps, they use smartphones but they have no idea how it works. This is giving students an idea, at a how these technologies work at a very basic level," said Kate Dzikiewicz of the Bruce Museum.
The students are using the program Scratch to animate their names using code.
"Each of these blocks of text say things in English that are easy to understand, but what they are actually doing is learning how to code," said Dzikiewicz.
Hour of Code is a worldwide initiative and the goal is to introduce coding to a wide range of people.
"There is a big diversity problem in computer science. It tends to be mostly white male sand this increases the higher you go in education. One of the main goals of Hour of Code is to get it out to as much of a diverse audience as possible," said Dzikiewicz.
This is the first year the Bruce Museum has taught this program at Cos Cob School. For more information, visit www.brucemuseum.org.