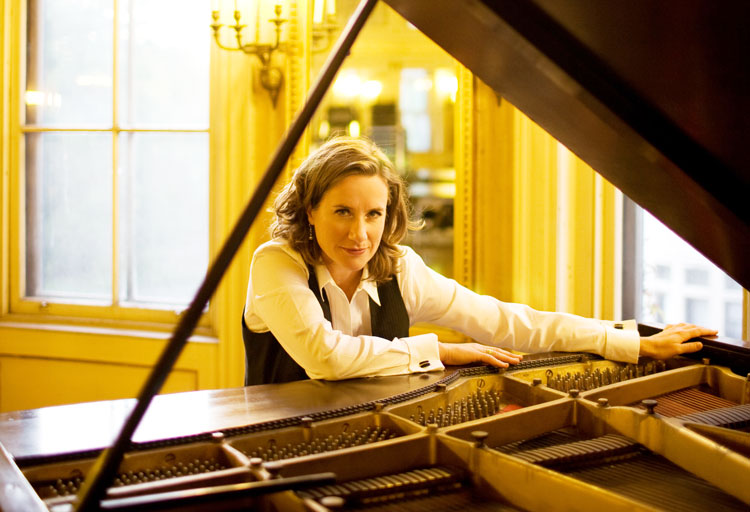 Greenwich Library's Peterson Concert Series welcomes Susan Werner and Vance Gilbert on Sunday, Jan. 10 at 3:30 p.m. in the Cole Auditorium.
Susan and Vance are both acclaimed singer/songwriters and recording artists and both have played extremely well received concerts individually at Greenwich Library in recent years. They are also friends and have performed together often, as they will in this concert. In addition, both are skilled instrumentalists and possess truly excep­tional voices.
Each artist will perform a solo set after which you will be able to witness their remarkable onstage synergy as they perform together.
Susan Werner has cultivated a reputation as a daring and innovative songwriter, forgoing her original plan for a career in opera and dedicating herself to songwriting instead. According to The New Yorker, "Susan Werner, a clever songwriter and an engaging performer, brings literacy and wit back to popular song."  Visit SusanWerner.com.
Vance Gilbert burst onto the singer/songwriter scene in the early 90's when the buzz spread through the folk clubs of the Northeast about an ex-multicultural arts teacher who was knocking them dead at open mics. Artists as varied as Arlo Guthrie, Anita Baker, and the late George Carlin have in recent years requested Vance to be added to their evenings. Visit VanceGilbert.com.
The Peterson Concert Series is open to all at no charge. Doors open at 3 p.m., seating is limited. For more information email Music Librarian David Waring at dwaring@greenwichlibrary.org, call 203-622-7917 or visit greenwichlibrary.org/music.