[jwplatform qKA2Z0j9]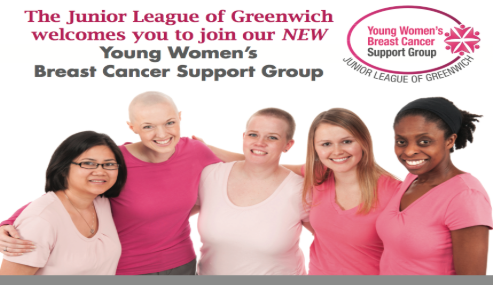 The Junior League of Greenwich is starting the new year with a new support group for young women diagnosed with breast cancer.
"Connecticut has the largest incidence of breast cancer and it is increasing for the ages 50 and lower," said Alessandra Long, President of JLG.
The Junior League's Young Women's Cancer Support Group is the first of its kind in Fairfield County.
"Young women specifically with breast cancer were in need of some more support in the community, and specifically a peer to peer style support group," said Jennifer McCarroll.
Program Chair Jennifer McCarroll says the meetings will be held in a comfortable living room setting. Three facilitators will lead a peer to peer style meetings and discuss topics such as taking care of young children, relationships with spouses, and fertility preservation.
"There's no particular agenda for the meeting. The participants of the meetings will come and really, through a process of getting to know one another, determine what types of topics they are interested in discussing and helping one another through that process," said McCarroll.
The facilitators will also be offering advice on place sin the community for women going through a diagnosis like wig shops and salons.
"We are not giving medical advice. We are here to fully support. They are going to be sharing things with other women going through the same thing, have gone through it, or will go through it. They can make the support group whatever they would like it to be," said Long.
The meetings will be held the first Wednesday of every month beginning January 6th at 7:30 at the Junior League of Greenwich, 231 East Putnam Ave. They are free and open to the public, and those interested can find more information at www.jlgreenwich.org.