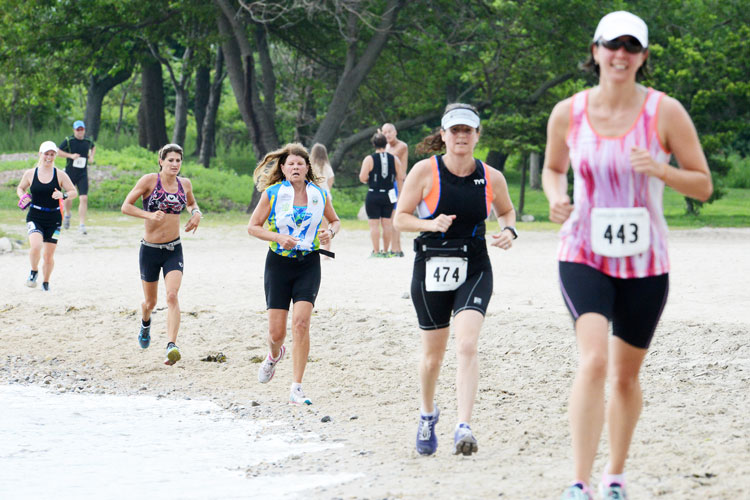 The Hospital for Special Surgery, a world leader in orthopedics, rheumatology and rehabilitation, has announced its sponsorship of the Hospital for Special Surgery Greenwich Cup 2016, a multi-sports series launched in partnership with Greenwich Parks and Recreation.
The Greenwich Cup encompasses a series of road races as well as swimming, biking and triathlon competitions that will take place at various locations in Greenwich during 2016.
"We are excited to be able to align HSS with these locally well-known athletic competitions under the purview of Greenwich Parks & Rec and unify these half-dozen events into an organized series," says John Englehart, Chief Marketing Officer at HSS. "We are eager to increase public awareness of HSS in greater Fairfield County, where we have a prominent presence through our state-of-the-art Outpatient Center in Stamford at Chelsea Piers, which opened for business the beginning of 2015."
Engelhart is a long-time resident of Westport.
The HSS Stamford Outpatient Center offers medical diagnosis, pre-and post-operative care, non-surgical management of injuries and joint pain, advanced MRI capabilities and other services.
"Equally important for us is that athletic competitions of this kind perfectly embody the overarching mission of HSS to provide the highest quality of care and to marshal whatever resources and expertise the hospital has to ensure that athletes and the general public can return to their former endeavors and 'get back in the game'," Englehart adds.
Some of the events that will comprise HSS Greenwich Cup 2016 include the HSS Greenwich Cup Half-Marathon, the HSS Greenwich Cup Triathlon, and the HSS Tour de Greenwich XXXII 20-Mile Bike event.
Founded in 1863, Hospital for Special Surgery (HSS) is a world leader in orthopedics, rheumatology and rehabilitation. HSS is nationally ranked No. 1 in orthopedics, No. 3 in rheumatology and No. 7 in geriatrics by U.S. News & World Report (2015-2016), and is the first hospital in New York State to receive Magnet Recognition for Excellence in Nursing Service from the American Nurses Credentialing Center three consecutive times. HSS has one of the lowest infection rates in the country.
HSS is a member of the New York-Presbyterian Healthcare System and an affiliate of Weill Cornell Medical College and as such all Hospital for Special Surgery medical staff are faculty of Weill Cornell.
The hospital's research division is internationally recognized as a leader in the investigation of musculoskeletal and autoimmune diseases. Hospital for Special Surgery is located in New York City and online at www.hss.edu.