[jwplatform 3bViRt42]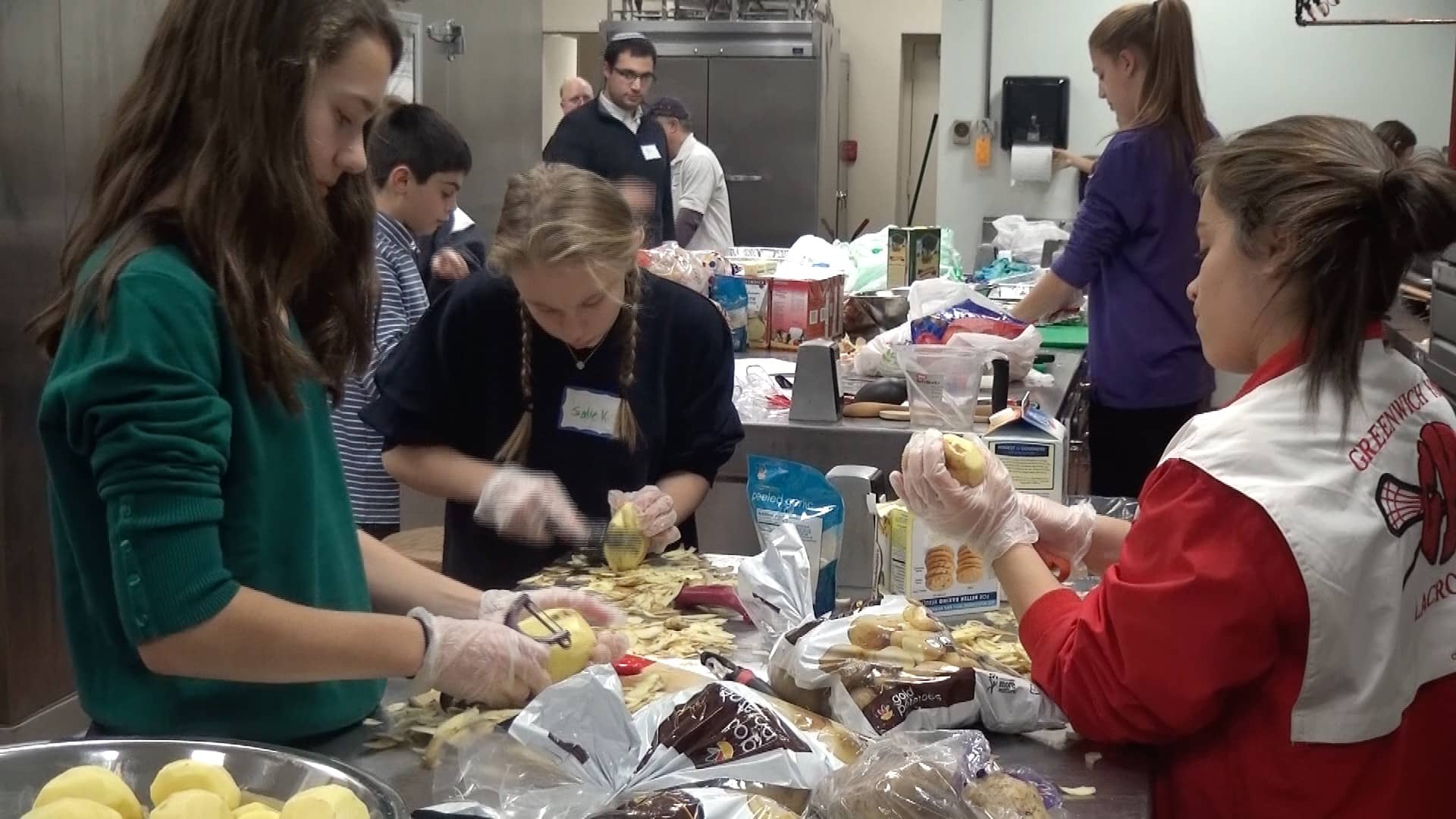 Kids at the Temple Sholom in Greenwich are giving back to their community for Thanksgiving.
"We are trying to show thanks to the community. We are fortunate. we have all the teens working here in the kitchen to be able to cook and prepare meals for the less fortunate," said Ben Kriegler, President Elect of the Temple Sholom.
They are preparing 60 meals to give senior and low income families in the area. The meals include turkey, green beans, mashed potatoes, cranberry, and even greeting cards decorated by the children.
"We are showing them the right path. Hopefully they will do it through their life and will have their kids helping society as well," said Kriegler.
Organizers say it is a great way for children to get involved in the Greenwich community.