November 10, 2015
Column: Landmine Detection Dogs and Children – a Global Game Changer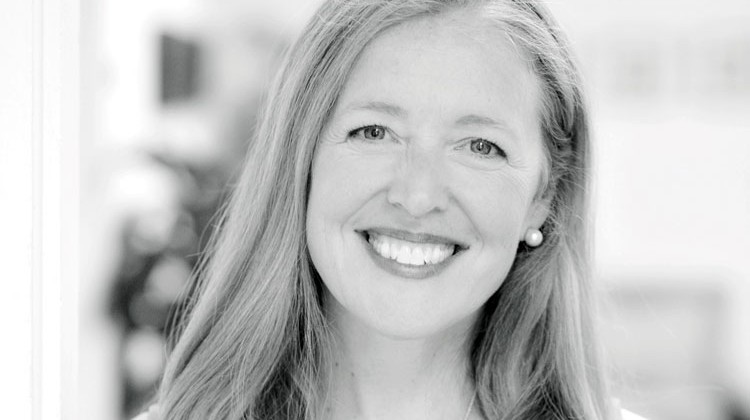 Rev. Dr. Heather P. Wright
Sentinel Contributor
Mike Enzi, the senior senator from Wyoming, stood at the podium giving his acceptance speech for a public policy award he had been given by the Marshall Legacy Institute. A few weeks ago, I was seated with 300 other guests at a D.C. Gala to honor the work of this humanitarian organization that purchases, trains and deploys landmine detection dogs to war-ravaged countries around the globe.
Sen. Enzi concluded his remarks with a story that must be retold.  Some school children from Connecticut had a chance to Skype with children in Afghanistan to meet them and to talk about what it's like to live with the threat of landmines. As they did, the Afghan children called in a girl to tell them her story. Safa was walking home from her grandmother's house with arms full of vegetables that her grandmother had asked her to gather for lunch when she stepped on a landmine and lost her leg. She was six years old. Children in many war-torn countries are ineligible for prosthetics because they have to be individually made and since they will outgrow them, it is seen as a waste of limited resources. Safa made such an impact on the Connecticut students that they decided they must do something. 
These thoughtful students "adopted" Safa and with bake sales and fundraisers were able to raise enough for her to have three prosthetics—the extra ones for when she grows. She is now, like her peers, happily running around at school. But the story doesn't end there.
Safa's grandfather heard that Americans, who didn't even know their family, were raising money for her to get a prosthetics. He was stunned and could not understand their decision to do so—because Safa was a girl. The idea that strangers would value her that much meant he needed to rethink how he saw her. He decided to let Safa attend school.  Today, all the girls in that village attend school. 
A drop of water in the pond creates ever-expanding ripples of impact.  So, too, have these youthful American entrepreneurs and global citizens who saw an injustice and wanted to right it. The Marshall Legacy Institute, based in Arlington, Va., has a project called CHAMPS—Children Against Mines Program—which helps children understand the scourge of landmines. They come to schools and give demonstrations with retired detection dogs to show how they are making a profound difference in saving lives and reclaiming land and livelihood for people all over the globe.    
At the gala, there were many Greenwich residents, students and families present, along with Sen. Blumenthal and his wife. We should be proud that the Student Leader and Teacher of the Year awards were both members of our community.  A Brunswick senior, Henry Harris, rode his bike across country last summer raising money for CHAMPS. He wanted to finish a campaign that his school had been working on for several years to honor a former teacher and war hero who had made a profound impact on the school. He succeeded on the bike trip and in raising support for his financial goal.
North Mianus School teacher Julie Cofone was also given an award for her role in helping the students of her 5th grade classes to succeed in their goal to raise money to support a dog. 
For the many in our community who have been supportive of this organization, I want to add my congratulations to all the students, families, teachers, principals, and award winners that have helped to make our world a safer, kinder place. They have been ambassadors of healing, compassion and self-sacrifice in sharing with those whom they may never meet but whose lives they have radically changed. Like the dogs you sponsor, you are all heroes!
If you would like more information about CHAMPS, please contact the Connecticut coordinator Betsy Parkinson, elizpark1@optonline.net.  CHAMPS website is: http://marshall-legacy.org/programs-2/champs/ 
The Rev. Dr. Heather Wright is executive director of the Greenwich Center for Hope and Renewal.
Tags:
greenwich
,
landmines
,
school children