October 29, 2015
North Mianus Students Plant 300 Daffodils at School
[jwplatform 5NcEURmt]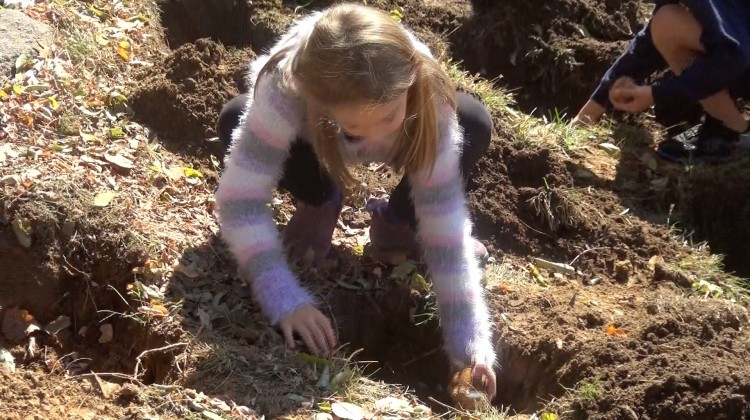 These North Mianus Elementary School second graders got their hands dirty today by planting 300 daffodil plants.
"We decided North Mianus School would be the perfect place to beautify," said Roseanne Benedict, President of Riverside Association.
Greenwich Green and Clean donated the bulbs to the Riverside Association and the school to help teach the kids about community service.
"We were able to contribute to the community by making more beautiful," said Laurie Robben, a second grade teacher.
"Anything that we can do to help them learn that it's really important to give back to the community is huge," said Benedict.
This exercise also brought lessons in the classroom to life.
"We actually have combined social studies, which is our community unit, with our science unit, which "soils like the earth beneath our feet". Botany is in the spring. these will actually come up in the spring so the timing is perfect," said Robben.
Tags:
community service
,
daffodils
,
greenwich green and clean
,
North Mianus School
,
riverside association