October 22, 2015
Julian Curtiss Celebrates UN Day
[jwplatform bWE1iztX]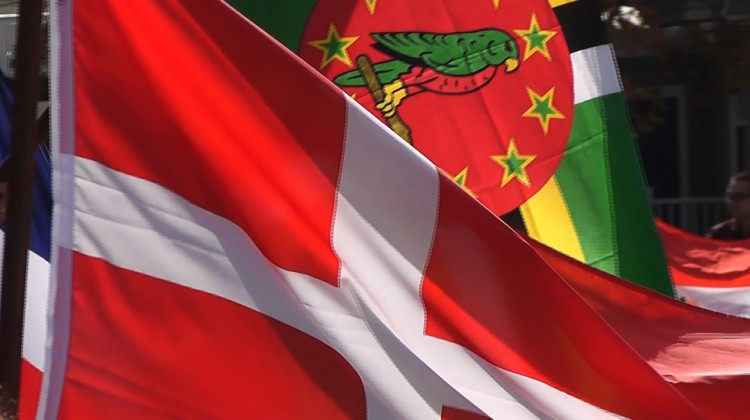 Over 60 countries, 30 languages, one united school. Thursday afternoon Julian Curtiss celebrated United Nations Day with the Parade of Nations.
"Julian Curtiss is a microcosm of Greenwich and a microcosm of the world."said Trish McGuire, principal at Julian Curtiss World Language School. "Many students and their families are first generation or second generation and it is a place where we all come together. We celebrate our diverse differences, our traditions and our backgrounds and we come together to learn together and be friends."
This year marked the 25th Anniversary of UN Day at Julian Curtiss.
"We wanted to come up with an event to honor the international character of our school and to underscore our belief that the great diversity of our school was a strength of the school and not a problem to be overcome," said Nancy Carbone, principal of Julian Curtiss for 18 years and founder of the UN Day Celebration.
Ambassador Joseph Verner Reed, Under-Secretary-General for the United Nations brought a message from UN
Secretary-General Ban Ki-moon. "This milestone coincides with the 70th Anniversary of the United Nations. The United Nations remains a beacon of hope for all humanity."
Principal Trish McGuire says the celebration gets bigger each year.
"The parents are proud to see their country represented and their children marching with the other children. It really is a day of pride."
Students will continue the multicultural festivities with an international dinner Friday night. They will then celebrate Halloween next week with the Halloween Parade on October 30th.
Tags:
diversity
,
greenwich
,
Greenwich CT
,
Greenwich Public Schools
,
Julian Curtiss
,
julian curtiss school
,
Parade of Nations