August 27, 2015
FAP Receives Grant From First County Bank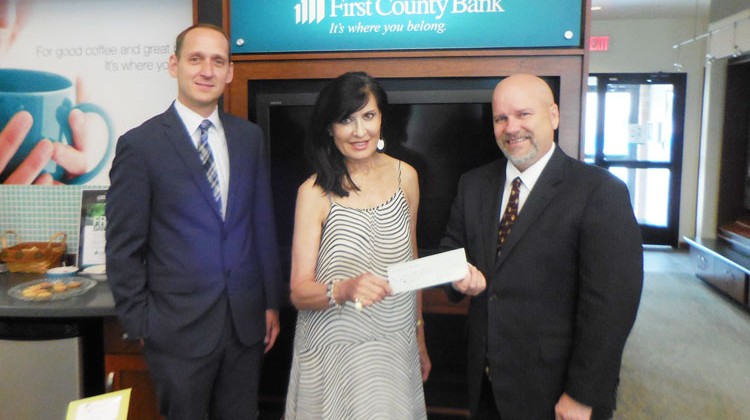 Friends of Autistic People (FAP) recently received a $3,500 grant from First County Bank to be put towards one of their newly instated programs, a music assisted autism therapy clinic. FAP is a parents support group designed to provide services to adults on the autism spectrum after the age of 21.
The music therapy program was developed last year as a mobile service that can be brought to an individual's home, school, group home, or wherever is most convenient for them. The generous grant from First County Bank will allow FAP to continue the program for another year, as well as expand their services to accommodate more participants.
The ambition is that this music program will eventually be moved to the Farm Living & Learning Academy that the organization is planning to build. It is an unfortunate truth that over 70% of people with disabilities who graduate from high school will not be able to find a job, and after the age of 21 there is no government requirement for their care. The responsibility often then falls solely on the parents. FAP aspires to build the Farm L&L Academy, as a place for autistic adults to go after leaving high school for volunteer or paid employment, based on their readiness and individual ability.
Due to the economic downturn and substantial capital investment required, the farm is taking longer than expected to create, and it is through generous donors such as First County Bank that FAP will be able to accomplish this dream.
To learn more about FAP or make a contribution, visit Autisticadults.com
Tags:
Autism
,
FAP
,
First County Bank
,
Friends of Autistic People
,
grant
,
greenwich
,
music
,
therapy clinic