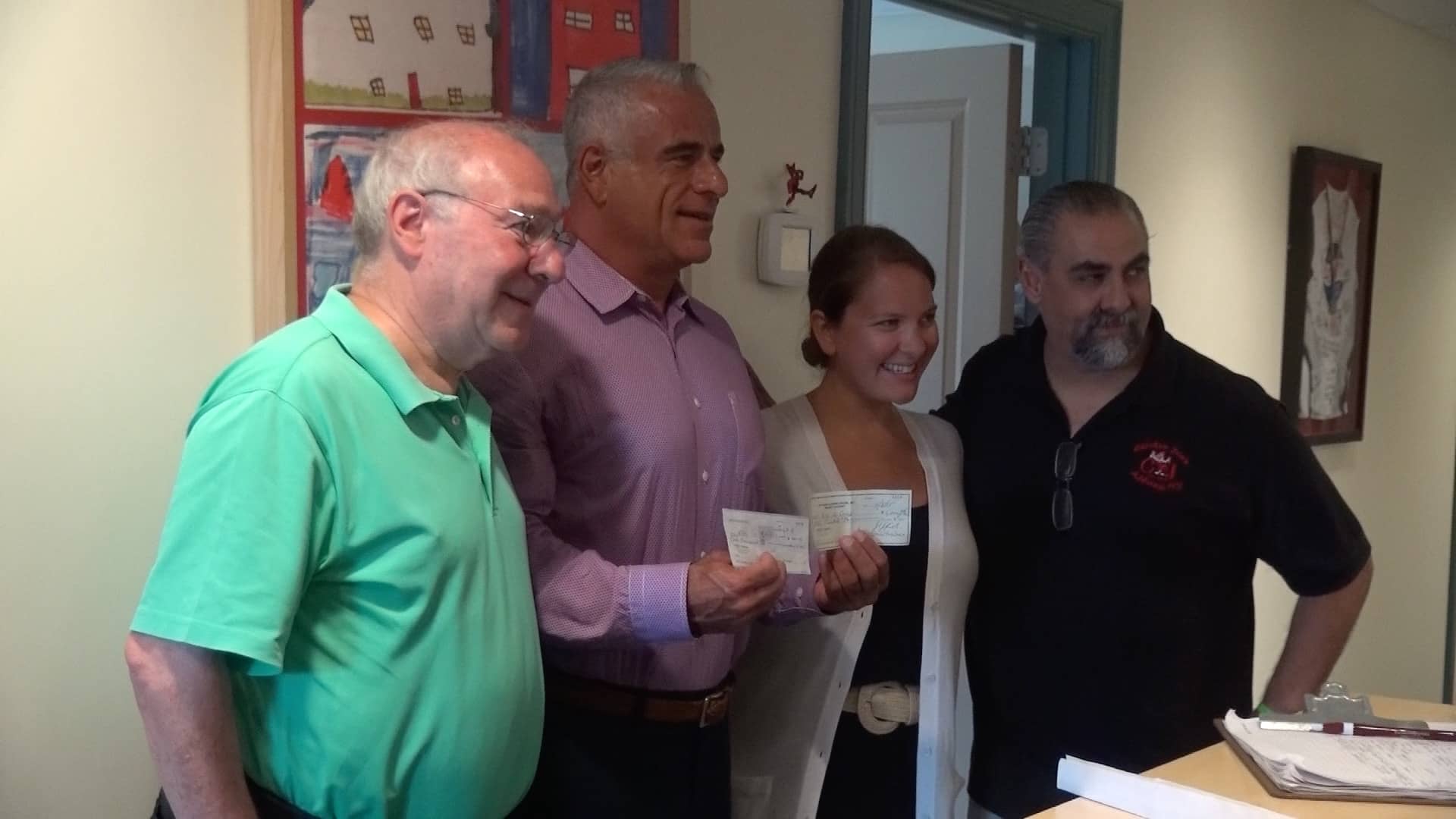 [jwplatform s9YIkBoG]
Kids in Crisis has just received a $2,000 check from the Needs Clearing House and Ride For Kids to help fund their programs in Greenwich and beyond.
"They need it, and they do a lot of great things for the kids. And that's what we do, we ride for kids," said Joe Marini of Ride for Kids.
"Every little bit helps, and it helps us get through this time in finding our funding," said Alon Marom, Kids in Crisis Director of Development.
"With state cutbacks, support from private donors is important," said Joe Kaliko of Needs Clearing House.
This money is a direct result of a pizza fundraiser held last month and will help fund programs like Safe Talk and Teen Talk in area schools. For more information on Kids in Crisis and its programs visit www.kidsincrisis.org.