June 26, 2015
Old Greenwich Sidewalk Sales Happening Now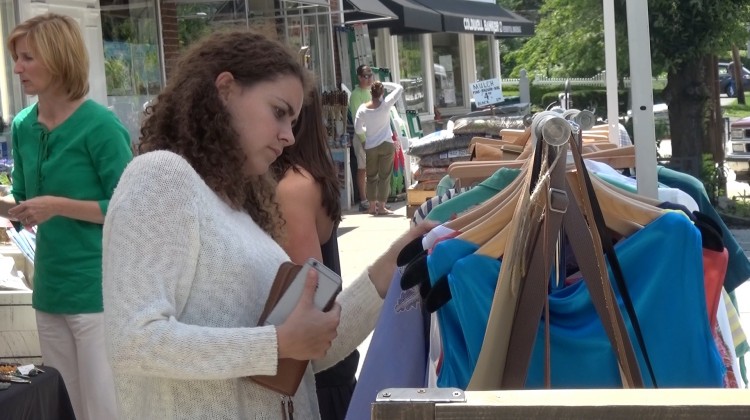 [jwplatform xdoO2mFD]
The sidewalks of Sound Beach Ave. are filled with tables and shoppers for the annual Old Greenwich Sidewalk Sales.
"We don't have sales during the year, so this is our only sale," said Katrina Bischoff of Back 40 Mercantile.
"Sidewalk Sales do a couple things for us. They give us a seed fund to pay for things we need to pay for in the past, and also pay for our future moving forward," said Garrison Gunter of Cook and Craft.
The Sidewalk Sales run through Saturday, June 27, and merchants say they see a spike in sales during these days.
"We have such a small store, it's only like 1,000 square feet. We like to turn our merchandise over after people get a chance to see it so we can bring in new products. We have things for summer and fall out here," said Lesley King of Back 40 Mercantile.
"It brings in people that wouldn't normally come in. It allows them to see what the store is all about. It also helps us show the community that here is this new store. We are a year old and think about us in the future," said Bischoff.
And for those non-shoppers out there-
"Sunday we've got our block party where they close off Sound Beach Ave. and invite everybody to come and enjoy the day," said Gunter.
The block party begins at 4:00. For more information, visit the Old Greenwich Merchants Association page on Facebook.
Tags:
back 40 mercantile
,
cook and craft
,
old greenwich
,
sales
,
shopping
,
sidewalk sales
,
sound beach avenue