June 26, 2015
Greenwich Fire Dept. Honors Volunteers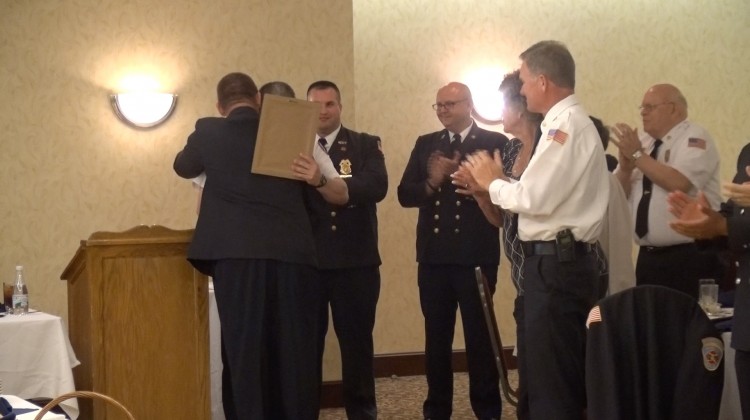 [jwplatform 582dk8IE]
10 Greenwich volunteer firefighters have just been honored for their work within the department.
"We are going to recognize people who over the past year have had some great accomplishments. There have been some good educational experiences, some great careers that are going to be honored tonight," said Chief Peter Siecienski.
Jim Daine of the Sound Beach Fire Station won the inaugural Legacy Award from the Fire Chief. He is battling Parkinson's Disease after many years with the department.
"I'm 46 years old and I can't fight fire with you guys anymore. It sucks," said Daine.
Fire officials say the almost 110 volunteers do many things for the Town, like save budget money and help in times of distress.
"So if a hurricane were to come through, we go from putting maybe 24 apparatus on the roads to over 40. When you're in a multi day event, that's what the Town needs," said Siecienski.
For more information on the volunteer stations, visit www.greenwichct.org.
Tags:
fire
,
fire department
,
greenwich
,
parkinson's disease
,
volunteer