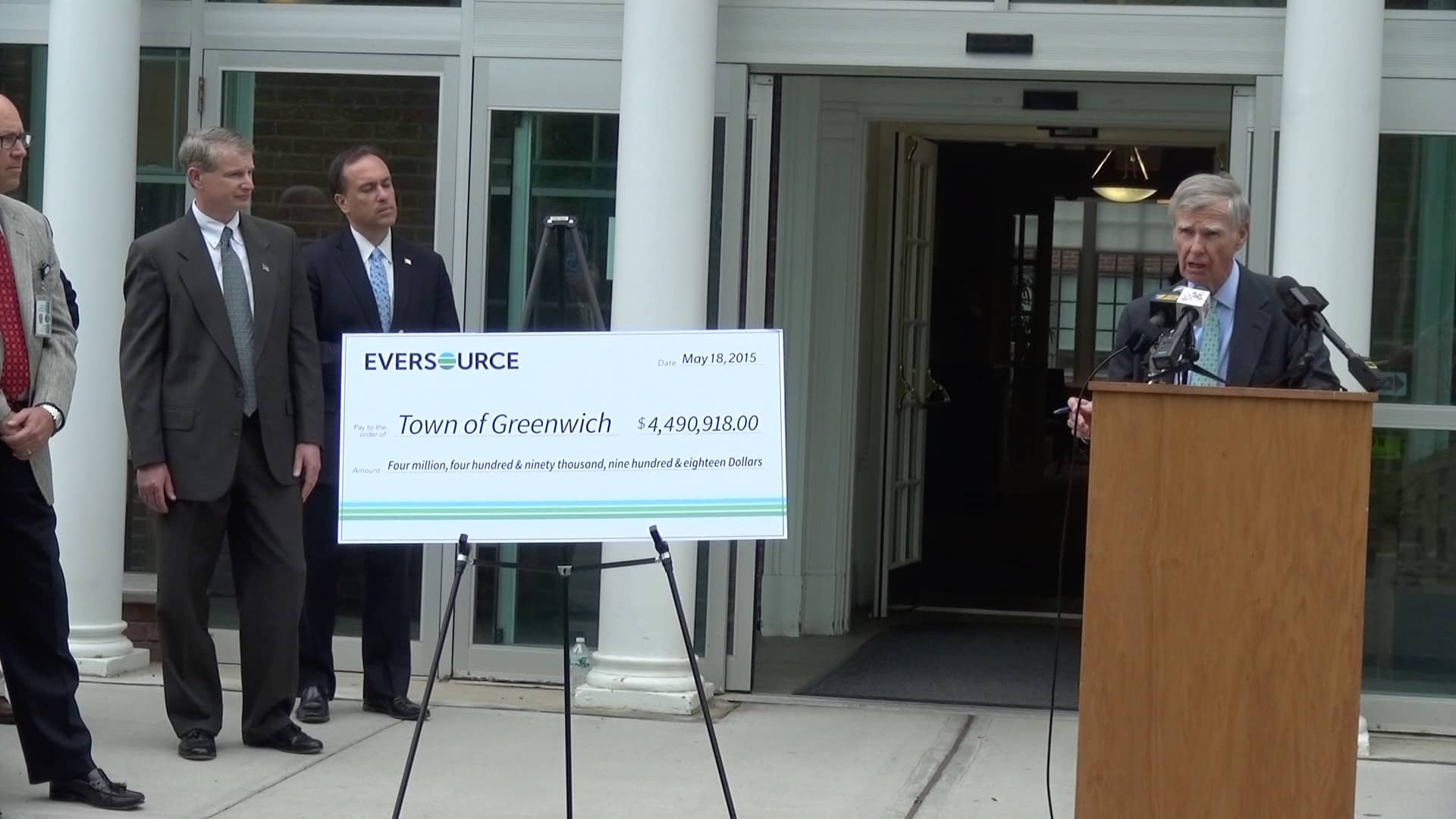 The Nathaniel Witherell received a big gift today from Eversource Energy. The Town owned, short-term rehab and long-term nursing care center was given a $4.49 million State of CT historic income tax credit to offset construction costs of Project Renew.
"This building was built in 1933 and its infrastructure showed it," said David Omsby, the Chairman of the Friends of Nathaniel Witherell.Project Renew cost a total of $27 million dollars, meaning Eversource provided 17 percent of the funds needed for the project.
"This is truly a win win for the Town, the Witherell, and for Eversource," said First selectman Peter Tesei. "We have basically created in our west wing a new, 42 bed, short term rehab center which is state of the art," said Omsby.
The Friends of Nathaniel Witherell has also helped fund the project by giving installments over a four year period.
"They gave $1 million, then $1.75 million, and then June 30, we expect to give another $1 million," said Omsby.
To learn more about The Nathaniel Witherell, visit www.nathanielwitherell.org.