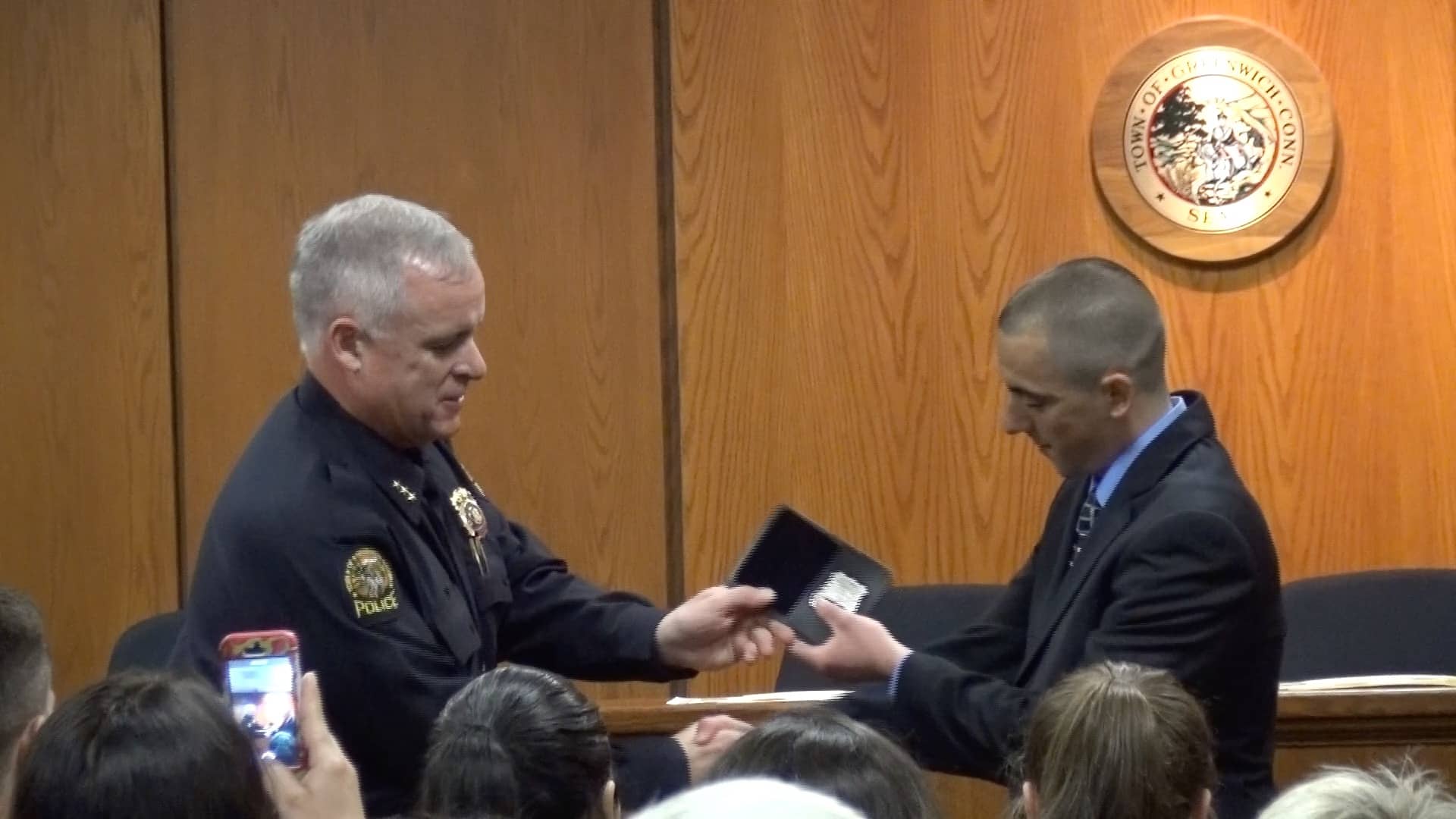 Greenwich has four new police officers to help keep residents safe.
"The past to get to this point today required a lot of things- education, perseverance, and family support," said Chief James Heavey.
First Selectman and Police Commissioner Peter Tesei administered the oath in front of the families and friends of the newest officers of the Police Department.
"One of the greatest points of privilege is to administer the oath and then actually see the work that the men and women of the police department do day in and day out," said Tesei.
One officer knows the Town of Greenwich very well- she was born and raised here and even participated in the Police Cadet Explorers program.
"I was in the Explorers Program since high school. It's basically a program for youth in Greenwich who are considering being police officers or who just want to get involved with he Town," said Ericka Garcia.
Chief James Heavey says that this addition now brings the police department to full capacity.