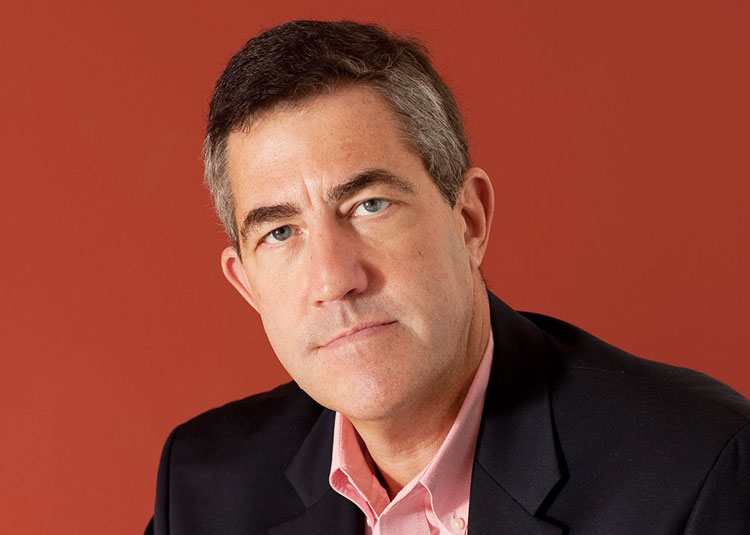 By Edward D. Dadakis
Our local campaign season is winding down. Democrats have aggressively tried to muddy up Republicans in an attempt to sway voters against their successful track record. Despite Democrats using harsh, angry words, they are pushing a significant amount of misinformation. It's time for some truth and facts.
The fact is, Greenwich is one of the best towns in America with extensive town services, expansive amenities, an extraordinary educational system, a well-thought-out infrastructure, and stunningly high property values. None of these achievements happened by chance. It was Republican leadership, over decades, with their careful fiscal stewardship and willingness to make tough decisions, that has made Greenwich the envy of towns across America. Republicans continue to follow a well-thought-out plan to this day. Why tinker with success?
---
The fact is, Greenwich is one of the best towns in America with extensive town services, expansive amenities, an extraordinary educational system, a well-thought-out infrastructure, and stunningly high property values.
---
First Selectman Fred Camillo has shown genuine bipartisan leadership, earning your vote for re-election. He skillfully guided us through the challenges of COVID; he delivered on promises of public-private partnerships as anyone driving by the former Old Greenwich Civic Center can attest. More is to come. He is also battling Democrats to preserve local zoning and prevent the high rises which Democrats covet but won't admit to. Furthermore, he has advocated for responsible spending so taxes remain reasonable while property values stay high.
Just last week, Camillo collaborated with Republicans on the BET to successfully secure funding for Central Middle School. This was despite Democrats voting against CMS funding at the April budget vote. Republicans have consistently promised full funding for CMS, and they fulfilled that promise after municipal improvement status was granted, per the Town Charter.
Camillo always conducts himself in a civil fashion, without rancor or vitriol, standing in stark contrast to repeated Democrat attacks. I think that is why he is so widely liked and appreciated.
Selectwoman Lauren Rabin, running with Camillo, is one of the nicest people I've met in politics. More importantly, she works quietly yet effectively to deliver for Greenwich residents. Well respected as a former BOE member and PTA leader, she epitomizes the role of a Selectwoman—an ombudsman for our town.
Town Clerk Jackie Budkins entered office two years ago with an agenda to advance technology so residents have better access to her office. She succeeded beyond expectations. One of her notable achievements was implementing a free fraud alert system if there is tampering with your home ownership records, a crucial step in preventing that kind of fraud, which is rapidly rising. So, if you haven't signed up for the alert, do it now and don't forget to vote to re-elect Jackie Budkins.
The loudest and nastiest Democrat voices are vying for control of the Board of Estimate and Taxation. BET member David Weisbrod, who wants to be re-elected, is the shrillest voice. Readers should recall that Weisbrod, Democrat BET member Leslie Moriarty, and four other Democrat BET colleagues were caught cheating during the 2017 BET election. An investigation by the State Elections Enforcement Commission uncovered significant election law misconduct, resulting in the largest cumulative fine ever against a local campaign in Connecticut history. Such independent adjudication raises serious questions about Weisbrod's and Moriarty's judgment.
One of the Democrats' favorite pieces of misinformation is blaming Republicans for a raw sewage leak at Old Greenwich School. The fact is that once it was brought to the attention of BET Republicans, they declared it disgusting and immediately allocated $500,000 to fix it. However, Democrats, including First Selectman candidate Erickson, Weisbrod, and Moriarty, voted against it, preferring to have Old Greenwich students continue dealing with the sewage leak on rainy days. Shameful? Yes, but refusing to take responsibility for their own inaction and blaming others is reprehensible.
But there's more. In another diatribe, Weisbrod bemoans Republicans undermining the police because they failed to upgrade their audiovisual equipment. Really, how critical is AV equipment?
The fact is, and much more critically, Weisbrod, Ericksson, and Moriarty all voted against pay raises for our police this year. They also voted against pay raises for the teachers. However, neither the police nor the teachers have anything to worry about. Fortunately, Republicans ensured that funding was available for those raises.
Republicans also delivered additional police officers who will be stationed in the schools, keeping our town's children safe. So important in the crazy times we live in.
The fact is, if Democrats gain BET control, they've promised a spending spree of $1.5 billion, much of it funded by long-term debt. That would throw Greenwich's successful pay-as-you-go policy on the trash heap. Given the existing debt burdens at the federal and state levels, why is it so important to Democrats to burden future Greenwich generations with even more debt due to their overspending?
In light of these considerations and because I love Greenwich, I'm casting my vote for Republicans across the board. I urge you to do the same. Please make sure to vote for all six BET Republicans. While the charter calls for all BET candidates to be elected, it's the party's candidates who get the most votes in the aggregate that gain the chairmanship and with that the authority to set policy.
Despite Democrat misinformation, the fact is it's Republicans, from the First Selectman to the Board of Estimate and Taxation, who have made Greenwich the exceptional town that we all take pride in. It's Republicans who have the commitment, vision, and love of Greenwich to ensure its continued success.
Edward Dadakis has served more than 40 years in local Greenwich government.