By Arnold Gordon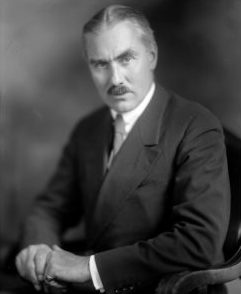 At the September 20 meeting of the Greenwich Retired Men's Association, Tim Brooks introduced author Steve Kemper, who has penned many books about interesting people, such as "A Splendid Savage: The Restless Life of Frederick Russell Burnham" and "Code Name Ginger: The Story Behind Segway and Dean Kamen's Quest to Invent a New World." His work has appeared in many national magazines and newspapers.
Kemper spoke about his most recent book, "Our Man in Tokyo: An American Ambassador and the Countdown to Pearl Harbor," a little-known but important story about the experiences of Ambassador Joseph C. Grew in Japan during the turbulent decade that culminated with the surprise attack on the US fleet in December 1941. In his book, Kemper reconstructed a dramatic backstage view of these explosive years by drawing on Grew's 6,000-page Tokyo diary, thousands of diplomatic dispatches between the embassy and the State Department, and firsthand Japanese accounts to take readers into the Tokyo embassy, the Japanese cabinet, and the Imperial Palace.
Grew was the son of a Brahmin family from Beacon Hill in Boston, was Harvard educated and a school friend of Franklin Roosevelt. He devoted his professional life to the Foreign Service, having served for the State Department in 14 locations around the world; he was influential in creating the Foreign Service model of today. Appointed to serve in Japan by President Herbert Hoover in 1932, Grew was reappointed by FDR and served into 1942. Hoover was concerned about Japan's new aggression, exemplified by their invasion of Manchuria in the 1930s. Far right Japanese militarists spread havoc at that time with assassinations, bombing of civilians, and other atrocities, claiming it was at the behest of Emperor Hirohito. The Japanese people revered Hirohito and considered him a divine link to the first emperor, 2600 years earlier (referred to as the "foundational myth"). Although he served as spiritual advisor, as a "divinity" Hirohito could make no decisions directly ("To err is human") and was expected to rely on advisers whose decisions he accepted, including appointments of prime ministers. So chaotic was the 1930s decade that there were 17 different foreign ministers in the turbulent Japanese government. As a result, there was no real central power with whom Grew could talk. Ironically, at the end of the feudal shogunates in the mid-1800s, Japan took on a democratic structure while still barring foreigners. Leaders sent their children to US and UK universities and although traditional Japanese culture prevailed, American culture permeated the country throughout the decades in the form of foods, western dress, theater, movies, night club shows, baseball, and golf. It all changed in the 1930s.
Grew liked Japan and its people, as well as some high-ranking officials with whom he met. At the same time, he foresaw the danger posed by the influence of war-mongering militarists and imperialists on Japan's foreign policy, and he strived to help avoid a possible war at all costs. This story is less well-known than the rise of Nazism and fascism in Europe, but just as dramatic and important. Grew spent the decade attempting to warn American leaders about the risks of Japan's raging nationalism and ambitious militarism, while also trying to stabilize Tokyo's increasingly erratic and belligerent foreign policy. His dispatches and counsel were often disregarded in Washington. He was undermined by his boss, US Secretary of State Cordell Hull and Hull's top adviser for East Asian affairs, Stanley Hornbeck, who favored using economic leverage to compel Japan to end its imperial ways; President Roosevelt sided with them instead of with the more conciliatory approach recommended by Grew.
Grew became desperate at the end of October 1941 when he tried to make a last-minute effort with Prime Minister Konoe to negotiate peace directly with FDR. After Pearl Harbor, Grew and the other staffers were interned but then allowed to leave Japan on June 25, 1942. Once back in the US, he made speeches boosting the war effort, wrote a brief book about his ambassadorial experiences, and continued to work at the State Department. He eventually became under-secretary of state.
Based on his experiences as Ambassador, Grew penned a 275 page detailed report that included criticism of the US. It was rejected by Cordell Hull who ordered Grew to burn all copies. As fate would have it, after the war ended and a new Cold War began, Kemper noted in his book that Grew resigned from the State Department because colleagues "disliked his views about Japan and his adamant warnings about Soviet Russia and communist China."
To see the full presentation, go to https://greenwichrma.org, cursor to "Speakers" and click on "Speaker Videos."
The RMA's upcoming presentation, "We Have a Democracy If We Can Keep It," by Christopher Shays, is scheduled for 11 AM on Wednesday, October 4th. The maladies that afflict our democracy today require that we return to basics and remind ourselves of the responsibilities that are the hallmark of good citizenship. We need to reestablish the guardrails of decent behavior.
Politicians must honor with selfless service the trust placed in them by the electorate. They must return to practicing the art of compromise, respecting and promoting the truth in every endeavor, and working to uphold the Constitution and strengthen our democracy. Citizens should become more educated and tolerant voters. They must be ready to respond and to sacrifice in order to help make both our nation and the world a better place now and for future generations.
Former Congressman Christopher Shays will further expand on these ideas and propose means for implementing change.
Christopher represented the 4th District in Connecticut from 1987 to 2009 in the United States Congress. A moderate Republican, socially progressive and fiscally conservative, Shays had a strong and successful record of reaching across the aisle to address our nation's problems. After Congress, Shays co-chaired the Commission on Wartime Contracting, then served as a Distinguished Fellow in Public Service at the University of New Haven, and later as a Resident Fellow at the Harvard Kennedy School, Institute of Politics.
Christopher Shays is a graduate of Principia College, NYU's Stern School of Business (MBA), and its Wagner School of Public Administration (MPA).
To stream the presentation by Mr. Shays at 11 AM on Wednesday, October 4th, click on https://bit.ly/30IBj21. This presentation will also be available on local public access TV channels, Verizon FIOS channel 24 and Optimum (Cablevision) channel 79.
Note: The views expressed in these presentations are those of the speakers. They are not intended to represent the views of the RMA or its members.
RMA speaker presentations are presented as a community service at no cost to in-person or Zoom attendees, regardless of gender. The RMA urges all eligible individuals to consider becoming a member of our great organization, and thereby enjoy all the available fellowship, volunteer, and community service opportunities which the RMA offers to its members. For further information, go to https://greenwichrma.org/, or contact our membership chairman (mailto:members@greenwichrma.org).