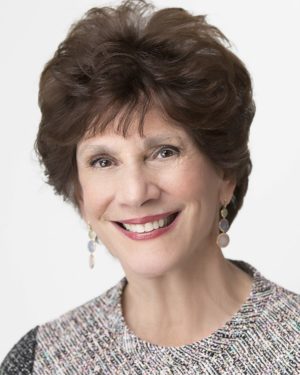 YWCA Greenwich announced the election of community leader and philanthropist Jane Batkin as Chair of the YWCA Greenwich Board of Directors. Along with the new Chair, several new Directors were elected to terms beginning July 1. The new Directors are Dr. Celeste Baldwin, Stephanie Frankel, Tracy Guarnera, Bri Hart, Lauren Jones, Jennifer Linardos, Ashlee Morningstar and Heather Sahrbeck.
After retiring from the Mamaroneck and Rye school districts as a school psychologist, Jane Batkin has devoted her time to serving on the Board of Directors for YWCA Greenwich for the last six years, volunteering for Domestic Abuse Services, YWCA Greenwich's Women's Empowerment and Racial Equity committee, and was the recipient of the Spirit of Greenwich Award. She is a longtime supporter of the Breast Cancer Alliance and has devoted her time to many other local, national and international organizations.
Partnering with Batkin is YWCA Greenwich Vice Chair Lauren Walsh, who continues to improve the Greenwich community through her board service and fundraising efforts with several community organizations and schools, as well as serving as a co-chair of YWCA Greenwich's Old Bags Luncheon for the last decade.
"These new Board Members are all beacons within the Greenwich community. Many are leaders in the medical, financial, business, and philanthropic fields and we are grateful here to have these accomplished women dedicate their time and talents to the mission and vital programs of YWCA Greenwich," said CEO Mary Lee Kiernan.
"YWCA Greenwich provides critical programs to the entire community, as well as life-saving services for victims of domestic and sexual violence. We are thrilled to partner with these inspirational women on the Board to move the organization forward," explained Jane Batkin, Board Chair.