POLICE & FIRE
National Police Week
National Police Week, observed in May, is a time to honor and remember the more than 22,000 officers who have lost their lives in the line of duty. It was established by President Kennedy in 1962, designating May 15 as Peace Officers Memorial Day and the entire week as National Police Week. This annual observance serves as a way to express appreciation for law enforcement, provide support to the families of fallen officers, and acknowledge the vital role they play in upholding public safety.
FROM TOWN HALL
Island Beach Ferry Gearing Up for Season
The ferries are currently undergoing routine maintenance to ensure they are in optimal condition for the upcoming season. This maintenance is a standard procedure carried out regularly to keep the vessels in good working order. Visit the Town of Greenwich website for ferry schedules: www.greenwichct.gov/ferries
Do You Have Your One Pass?
With Memorial Day approaching, Greenwich has implemented the new "OnePass" for 2023 and beyond, featuring the "Park Pass" option. Park passes have been required for entry since May 1. As a reminder: residency verification is a prerequisite for obtaining the pass. Proof of residency must be provided during the verification process which can be done on the Town of Greenwich website.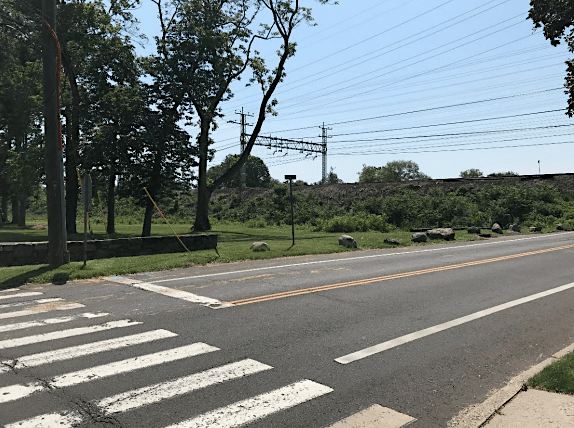 Greenwich DPW Approves Drainage Project to Combat Flooding
The Town of Greenwich Department of Public Works presented the Tomac Avenue, Harding Road, and Forest Avenue drainage improvements project for approval. Construction began this week and continues Monday to Friday, 7am to 6pm. The project will be carried out in multiple phases, with road closures during the day, but reopening at the end of each work day. The project aims to address road flooding during heavy storms in the area by installing concrete box culverts, junction chambers, manholes, catch basins, and modifying the headwall.
Greenwich Approves Three Settlements
Greenwich approved three settlements totaling $141,500. One involves a lawsuit by Christiana Los, co-owner of Clouds Vapors, who claimed false arrest. The second settlement is related to an injury case by Camila Desgraves, who fell into a dislodged manhole cover. The third settlement involves Tasha Brown, who slipped on ice. Funds will come from the town's risk fund, and the town attorney is satisfied with the resolution.
AROUND TOWN
May is American Wetlands Month
Greenwich boasts a variety of wetlands, both along the coast and inland, that contribute to ecological, economic, and social well-being. These wetlands provide a habitat for wildlife, help in flood mitigation, and offer opportunities for cultural and recreational pursuits. In Connecticut, wetland classification is determined by soil characteristics such as drainage levels and location, even seemingly dry floodplain areas are considered inland wetlands. Tidal wetlands, subject to regular tidal flooding, encompass coastal salt marshes characterized by cordgrass species. Discover a coastal salt marsh near the Purple Martin Gourds at Tod's Point for an immersive experience.
Greenwich Residents Voice Frustration Over Flood Mitigation
Greenwich residents in the Strickland Brook drainage area expressed frustration with the town's flood mitigation efforts at last Wednesday's Dept of Public Works meeting. First Selectman Fred Camillo acknowledged infrastructure limitations, while Deputy Commissioner Jim Michel advised residents to consider flood insurance and discussed upcoming FEMA flood map updates. Suggestions were made for storage ponds and water diversion, but challenges and environmental impact were noted. Residents called for unified action, potential funding through a stormwater authority, and recognition of flooding as a collective issue.
Aquarion to Clean Water Mains in Town
Aquarion Water Company will clean water mains in its Greenwich which began this past Monday and will go to August 4. Customers may experience temporary low water pressure or discoloration due to disturbed minerals. Aquarion advises storing drinking water in refrigerators and avoiding laundry during discoloration. Customers should run cold-water faucets until the water clears before resuming regular usage. Aquarion encourages signing up for alerts to stay informed about the project's progress and cleaning schedule. The cleaning will occur between 9am and 3pm at various locations.
Weeks of May 15, May 22, May 29: Cos Cob, Riverside, Greenwich, DeKraft Road and surrounding area.
Week of June 5: Cos Cob, Riverside, Greenwich, DeKraft Road and surrounding area, East side of Lake Avenue.
Week of June 12: Cos Cob, Riverside, Greenwich, East side of Lake Avenue.
Weeks of June 19 and June 26: Cos Cob, Riverside, Greenwich, West side of Lake Avenue.
Weeks of July 3, July 10, July 17, July 24: Cos Cob, Riverside, Greenwich, Glenville
Week of July 31: Cos Cob, Riverside, Greenwich
Greenwich Sets Low Mill Rate to Benefit Taxpayers
Greenwich set a new mill rate of 11.393 to maintain a low rate. The Board of Estimate and Taxation approved a 1% increase, prioritizing taxpayer benefits and services. The budget, backed by the Representative Town Meeting, balances without tax hikes using unrestricted funds. Concerns arose about future uncertainties. The budget includes significant capital spending, like Central Middle School's replacement. Mill rates for Sewer Maintenance and Sewer Improvement funds slightly decreased. Budget planning for the next fiscal year resumes in the fall.
LOCAL BUSINESSES AND NONPROFITS
Greenwich DPW Hosts Food Drive for Neighbor to Neighbor
To celebrate National Public Works Week, the Town of Greenwich Department of Public Works (DPW) is organizing a food drive throughout the month of May to benefit Neighbor to Neighbor. Residents are encouraged to contribute nonperishable food items and household supplies by dropping them off at designated "trucks" located in the lobby and second floor of Town Hall. Additionally, donations can be made online through DPW's campaign on the Neighbor to Neighbor website. The campaign's online donation link is https://amplify.ampyourgood.com/user/campaigns/4256.
Milbrook Club Marks Centennial with Year-long Celebrations
The Milbrook Club in Greenwich is celebrating its 100th anniversary with events and activities throughout the year. Established in 1923, the club is part of a planned community led by Arthur Waterman. Festivities include a cocktail party, tennis events, family fun activities, a club-wide family festival, a centennial paddle mixer, and a gala with a 1920s speakeasy theme. The club has a special logo and a permanent centennial clock, and it will organize a donation drive for Neighbor to Neighbor. A painting by artist Graeme Baxter has been commissioned for the occasion.
GIFF Awards Best Social Impact Film Winner
The Greenwich International Film Festival (GIFF) announced the winner of the 2023 Best Social Impact Film Award, with a $10,000 cash prize sponsored by Ann and Nick Young. "Little Richard: I Am Everything" directed by Lisa Cortes received the award, while "Beyond Zero" directed by Nathan Havey received an honorable mention. GIFF Executive Director Ginger Stickel praised the films' impact and diversity.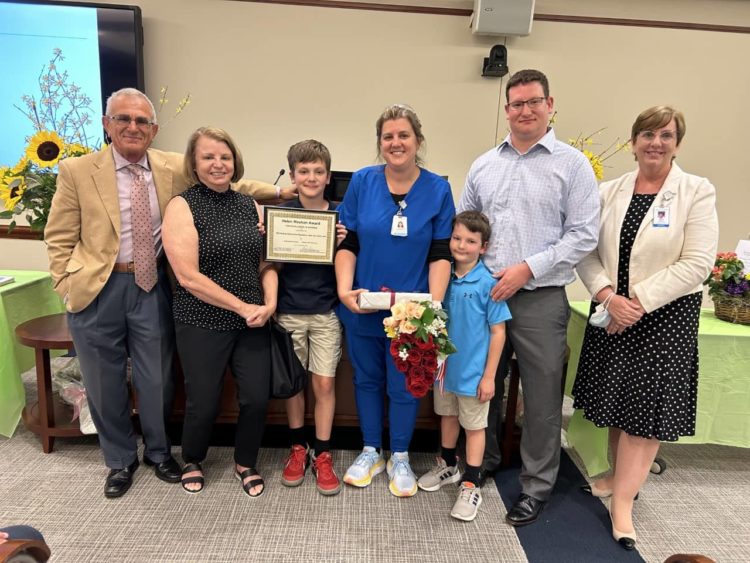 PEOPLE IN TOWN
Christina Cannone-Epstein Honored as Nurse of the Year
Christina Cannone-Epstein, RN, Emergency Department, was named Greenwich Hospital's "Nurse of the Year" at the Ceremony for Excellence. She received the Helen Meehan Award for Excellence in Nursing for her exceptional skills in practice, teaching, and leadership. Cannone-Epstein, a respected charge nurse and preceptor, was commended by Diane Kelly, DNP, RN, Greenwich Hospital president, for her dedication and positive impact on patients throughout her 19-year career. James Pallett, MD, received the Physician Partner-in-Care Award, and Jean Marie Dorismond, a supervisor with Environmental Services, received the Partner-in-Care Award. Anna Cerra, DNP, RN, chief nursing officer, praised all nurses and encouraged acts of kindness to foster a compassionate and collaborative culture at the hospital.
SCHOOLS
New Assistant Principal of Cos Cob School
Dr. Toni Jones appointed Mr. Steven Groccia as the new assistant principal of Cos Cob School beginning July 1. Groccia brings with him experience in overseeing a new school building and special education planning. Principal Kerry Gavin praised Groccia's leadership skills and dedication. His educational background includes degrees in Elementary Education, STEM Education, and Educational Administration.
P&Z Approves Brunswick School's Early Childhood Education Center
This week, the P&Z commission in Greenwich approved Brunswick School's plans for an early childhood education center at 270 Lake Ave, previously occupied by Carmel Academy. The campus has a long history of school uses, and Chabad Lubavitch had initially intended to make it their permanent home but withdrew their application due to neighbor concerns. Brunswick School submitted an application for a final site plan and special permit, which was approved by the P&Z with minimal discussion and no public comment. The approved plan includes reconfiguring and renovating certain buildings while preserving significant historical structures. Conditions of approval include a cap of 150 students, specific hours of operation, transportation and parking restrictions, and limitations on external uses. The vote in favor of the application was unanimous.
Greenwich High Senior Named 2023 U.S. Presidential Scholar
Greenwich High School senior Ambika Grover has been chosen as a 2023 U.S. Presidential Scholar, joining 160 other exceptional high school seniors nationwide. The prestigious honor recognizes Ambika's outstanding achievements in academics, arts, or career and technical education. She is the fifth recipient from Greenwich High School since 2003. Ambika and other scholars will receive a medallion from the U.S. Department of Education in June.
SPORTS
GHS Boys Tennis Team Advances to FCIAC Semifinals
Greenwich High School's boys tennis team continued their successful season by defeating Trumbull 4-0 in the FCIAC Tournament quarterfinals. With a perfect 16-0 record, the team is set to face rival Staples in the FCIAC semifinals. The Cardinals and Wreckers have a history of intense postseason matchups, making today's game highly anticipated.
GHS Girls Rugby Team Triumphs on Senior Night
Greenwich High School's girls rugby team celebrated Senior Night with a hard-fought victory against Southington. The Cardinals took an early lead of 19-0 in the first half, with Lara Olmsted and Lauren Huang showcasing their skills in scoring tries. Despite pressure from Southington, Greenwich's well-organized defense prevented them from scoring, except for a try at the end of the first half. The score stood at 19-5 in favor of Greenwich.
Sacred Heart Lacrosse Dominates Home Finale
Sacred Heart Greenwich's Varsity A lacrosse team won their home finale against Taft School with a score of 19-6. Senior co-captain Kelly Haggerty and junior midfielder Kaitlin Robinson played pivotal roles in the team's offense, contributing multiple goals. Co-head coach Shannon Robinson praised the team's strong defense and expressed pride in their victory.
Greenwich Academy Lacrosse Wins Senior Day Season Finale
Greenwich Academy's Varsity A lacrosse team celebrated their Senior Day with a memorable season finale against Hotchkiss School. The team secured a hard-fought 10-9 victory and honored their seven seniors with a special ceremony. The day was made even more significant as they bid farewell to retiring co-head coach Katie Johnson after 12 successful years. It was a momentous and fitting end to their season.
GHS Girls Tennis Team Ends Season Undefeated
Greenwich High School's girls tennis team had a dominant season, winning all 16 matches and finishing with a perfect record. They secured ten of their victories with a 7-0 scoreline. As the top seed in the FCIAC Girls Tennis Tournament, Greenwich will host Westhill in the quarterfinals. The tournament begins on Tuesday at 4:30 p.m., and Greenwich aims to continue their impressive run.
Brunswick Tennis Team Finishes Strong Regular Season
Brunswick School's tennis team had a successful regular season, ending with a 6-1 record in the FAA and a 9-5 overall record. They tied for first place in the FAA with Hopkins School and Greens Farms Academy. Their only FAA loss was to Hopkins, while they defeated Greens Farms. Prior to the FAA Championships, Brunswick faced a non-league loss against GFA.
GHS Girls Water Polo Achieves Third Undefeated Season
Greenwich High School's girls water polo team had another perfect season, going undefeated with a record of 10-0. This marks their third consecutive unbeaten season, making them 30-0 over the past three years. They defeated strong opponents, including the defending NEPSAC champion, Staples, and Phillips Andover Academy. The team also won a tournament at the United States Naval Academy.
GHS Boys Tennis Team Finishes Undefeated Regular Season
Greenwich High School's boys tennis team completed a perfect regular season with a 6-1 win over Stamford. The Cardinals finished with a 15-0 record and secured the top seed in the upcoming FCIAC Boys Tennis Tournament. In their victory over Stamford, Greenwich won three of the four singles matches and swept all three doubles matches. The team's doubles teams remain undefeated this season with a remarkable 45-0 record.
GHS Boys Volleyball Gaining Momentum for Playoffs
As the regular season comes to a close, the Greenwich High School boys volleyball team is gaining momentum for the playoffs. With wins against Norwalk and Staples, the Cardinals now hold a 6-5 FCIAC record. They achieved a 3-1 road victory against Norwalk and a 3-0 home sweep against Staples. With two matches remaining in the regular season, Greenwich is playing stellar volleyball at the right time.
Greenwich Academy Tennis Team Finishes Strong
Greenwich Academy's tennis team has had a successful season, finishing with a record of 11-2 and securing second place in the FAA. Their only losses came in close matches against Hotchkiss School and Hopkins School. In a recent match against Hopkins, which determined the FAA regular season title, Greenwich Academy narrowly lost by a score of 4-3. Coach Elizabeth Schrohe praised her team's performance and expressed pride in their 11-2 record.
GHS Girls Lacrosse Shines on Senior Day, Improves to 9-3
Greenwich High School's girls lacrosse team has had an impressive season, particularly on their home field at Cardinal Stadium. They have won the majority of their home games and continued their success on Senior Day with a 13-8 victory over Daniel Hand. With this win, Greenwich improved their record to 9-3 as they head into their upcoming road matchup.
GHS Girls Track and Field Dominates Senior Day Meet
Greenwich High School's girls track and field team concluded their final home meet with a decisive victory against Stamford, mirroring their success from earlier in the season. The Cardinals showcased their strength in every event, securing a 106-38 win on Senior Day at Cardinal Stadium. Senior tri-captain Kaitlyn Fay stood out by winning two individual events, contributing to Greenwich's flawless 5-0 record.
GHS Boys Lacrosse Falls to Somers in Tough Match
Greenwich High School's boys lacrosse team lost 10-5 to Somers after a close first half. This defeat is their fourth in the last five games, leaving them with a 6-8 overall record. Somers dominated the second half, holding a 5-4 lead at halftime and extending their lead to secure the win.
GHS Track and Field Dominates Senior Day Meet
Greenwich High School's track and field team continues to excel this season, showcasing their skills and producing personal-record performances. On Senior Day, the Cardinals demonstrated their depth and strength, winning all 18 events and securing a dominant 136-7 victory against Stamford. With this win, Greenwich, the defending FCIAC champion, improved their record to 4-1.
LOCAL POLITICS
Disruption at CMS Over Political Flyers
Flyers criticizing the Greenwich Democrats' position on a new CMS building were distributed during morning drop-off at Central Middle School by Beth MacGillivray and Nita Spilo of the Republican Town Committee. Some parents were concerned about delayed drop-offs and the political nature of the flyers. The incident was related to safety issues at the school and disagreements between Democrats and Republicans over funding and enrollment. Dr. Toni Jones, the superintendent, contacted party chairs and reminded them of the district's policy on political literature distribution, emphasizing the need for a disruption-free learning environment. Regulation 1311.2R Display and Distribution of Political Literature: There should be no distribution of campaign literature for political purposes on school property. Signs should not be placed on school property which are affiliated to any party or individual running for office. Literature should not be handed out as students and staff enter or exit the school.
FROM HARTFORD
USPS and USPIS Strengthen Security
The USPS and USPIS are taking steps to protect postal employees and the security of mail and packages in response to increasing threats and attacks. Their efforts include installing high-security collection boxes, replacing outdated locks, enhancing authentication processes for change of address requests, and cracking down on counterfeit postage. The Postal Inspection Service will collaborate with authorities to enforce laws and customers are encouraged to prevent mail theft and report any issues. In case of stolen mail or allegations of Postal Service employee misconduct, individuals can report incidents online to the Postal Inspection Service or contact the USPS Office of Inspector General at 1-888-877-7644 or www.uspsoig.gov.
Himes Introduces Reclamation of War Powers Act
Congressman Jim Himes introduced The Reclamation of War Powers Act, aiming to restore Congress's authority to declare war. The bill addresses expanded presidential powers and emphasizes the need for thorough congressional debate on deploying armed forces. It includes provisions to prevent unauthorized military funding and requires detailed reports from the President for war declarations. Congressman Himes has previously introduced this bill in multiple Congresses.
Attorney General Tong Backs States in Climate Lawsuit
Attorney General William Tong, with a coalition of 16 attorneys general, supports Oakland and San Francisco in their case against major fossil fuel companies. They seek accountability for deceptive actions worsening the climate crisis. The attorneys general urge the Ninth Circuit to uphold the case in state court. Connecticut also has a pending case against ExxonMobil for accountability. The brief argues for state court jurisdiction and emphasizes the states' roles in protecting citizens. They assert that military contracts don't grant federal jurisdiction to fossil fuel companies.
Connecticut Awards $9 Million for Multi-Use Trail Projects
Governor Lamont announced $9 million in state grants for 50 multi-use trail projects in Connecticut, including Greenwich and Stamford. The two municipalities will receive $270,400 for planning a path connecting Binney Park to Boccuzzi Park, following the East Coast Greenway alignment. The funding reflects the growing demand for outdoor recreation, which has seen a significant increase during the pandemic. Outdoor activities contribute billions to the state's economy and support numerous jobs.