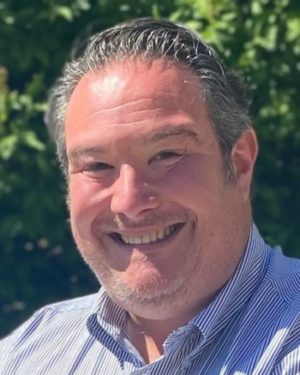 In a significant move that marks a new phase in Western Middle School's leadership, Greenwich Public Schools (GPS) has announced the appointment of Dr. PJ Wax III as principal, effective from July 1, 2023. This appointment comes in the wake of Mr. Gordon Beinstein's January announcement that he will retire at the end of this academic year.
Dr. Wax, formerly assistant principal at Stamford Public School's Westhill High School since 2012, will now helm the Western Middle School's programs that are designed to fulfill students' academic, personal, and interpersonal requirements. This appointment affirms GPS' standing as a top choice for education professionals in the region. The selection process was a fiercely contested race with over 60 applicants vying for the principal position.
Dr. Toni Jones, Superintendent of Schools at GPS, expressed her confidence in Dr. Wax's ability to guide Western Middle School into its new era. She acknowledged the robust selection process, which included interviews by a panel comprising of GPS teachers, parents, and senior administrators, and emphasized that Dr. Wax emerged as the ideal candidate for the position.
Dr. Wax's tenure at Westhill High School, one of Connecticut's largest and most diverse schools, was marked by significant achievements. He was instrumental in creating opportunities for both students and staff to widen their perspectives. His accomplishments at Westhill include supervising nearly all departments, supporting special education students and families, heading various committees, and leveraging data to implement successful student interventions. His most notable achievement was establishing a partnership with Manhattanville College's Changing Suburbs Institute, setting Westhill as the first Professional Development School outside of Westchester County.
Furthermore, his doctoral dissertation titled "A Program Evaluation of an English Learner Acquisition Program in a Public, Urban High School in Connecticut" underscored his commitment to aiding English Language Learners, a testament to his dedication to closing the achievement gap amongst diverse student populations.
Responding to his appointment, Dr. Wax expressed his pride and excitement about joining Western Middle School. He lauded the school's focus on student well-being, the array of extracurricular activities available, and the commitment to personal growth and development. He also commended the high caliber of the teaching staff, the diversity of the student body, and the strong sense of community at Western.
Before his stint as an administrator at Westhill High School, Dr. Wax had a 17-year long career as a social studies teacher at several schools, including Our Lady of Sorrows School, West Rocks Middle School, Walter Panas High School, and Fairfield Ludlowe High School.
Dr. Wax's educational background is equally impressive. He holds a Bachelor of Arts in Political Science/History from Manhattanville College and a Master of Science in Education, Intermediate Administrative and Supervision Certification, Sixth Year Degree in Educational Leadership, and an Educational Doctorate in Educational Leadership from the University of Bridgeport.