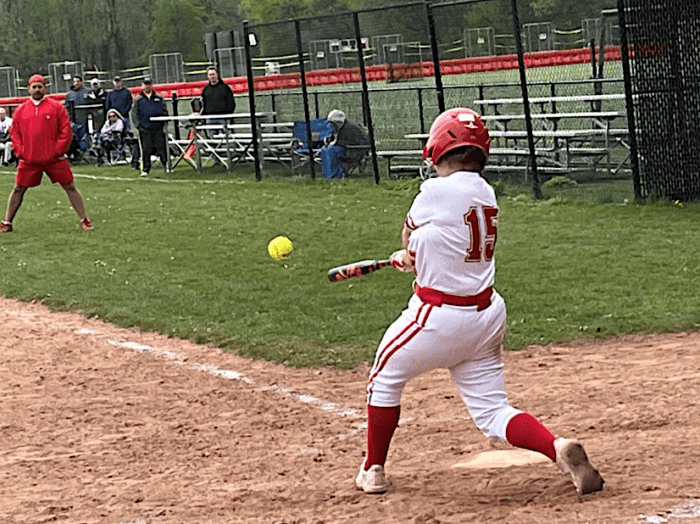 By David Fierro
Scoring four runs in the first inning and adding two more runs in the second inning, the Greenwich High School softball team earned a 6-3 win at home over Darien in an FCIAC game held on Monday.
The victory was the second of the season for the Cardinals and their first win against FCIAC competition.
Junior Gianna Toscano paced the Cardinals' lineup. Toscano, who plays third base, was clutch at the plate, going 2 for 3 with a team-best two RBIs.
Mia Gangi, a junior shortstop/tri-captain, went 1 for 3, while sophomore Cameron Clark was 1 for 2 with one RBI for the victors. Sophomore Sophia Blois was the winning pitcher. Blois struck out six batters and allowed only four hits in a complete game effort to spark Greenwich.
Blois did not allow a run after Darien scored three runs in the top of the first inning to go ahead, 3-0. Greenwich took the lead in the bottom of the first inning by scoring four runs.
Senior outfielder/tri-captain Ciarra Castro went 1 for 2 and junior tri-captain Megan Geiger had one hit and one RBI for Greenwich, which travels to Ridgefield on Saturday for a 2 p.m. FCIAC matchup.
Prior to that, the Cardinals have a road game against Bridgeport Central in Bridgeport Friday at 4:30 p.m.