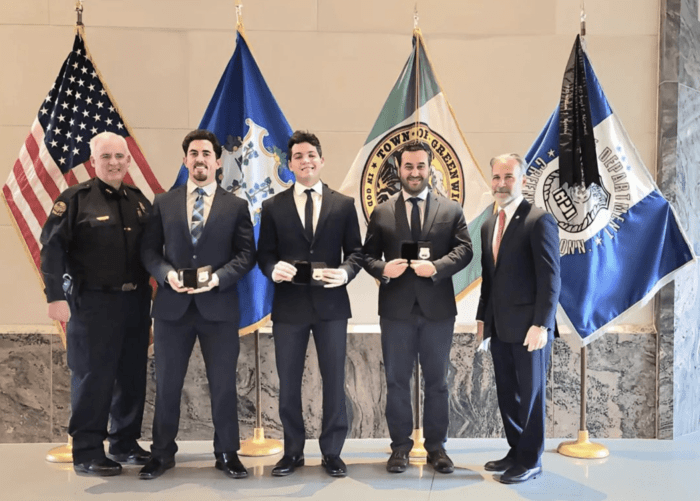 POLICE & FIRE
GPD Welcomes New Officers
The Greenwich Police Department has welcomed three new officers: Sabah Ali, Joseph Marini, and Alexander Moran, who were sworn in on March 13, 2023. Officer Ali has prior police experience with the NYPD and served as a translator in the U.S. Army. Officer Marini was born in town and has a bachelor's degree in marketing and a minor in criminal justice. Officer Moran, raised in Trumbull, CT, holds a bachelor's degree in criminal justice. Ali will attend a comparative police academy, while Marini and Moran will go to the Connecticut Police Academy in April. Following their training, they will serve the Town of Greenwich with Service, Respect, Courage, Fairness, and Diligence.
GPD Deputy Chief New WCSU Chief of Police
Robert Berry, a member of the Greenwich Police Department and a retired colonel from the Army Reserves, has been appointed as the new chief of police at Western Connecticut State University (WCSU). Berry has served the GPD for 24 years and was promoted to deputy chief in August 2020. He is also a certified Emergency Medical Technician with training in de-escalation and assisting people in behavioral crises. Berry will begin his new role on April 17, according to WCSU interim president Paul Beran. First Selectman Fred Camillo praised Berry's professionalism and dedication to public service.
New Assistant Chief for GFD
Greenwich Board of Selectmen has appointed Justin McCarthy as the new Assistant Fire Chief. McCarthy comes to Greenwich from New Haven where he has served in the same role since 2021. The appointment fills the vacancy left by former Assistant Chief Brian Koczak. McCarthy was born and raised in Westport, where his father was the chief of the fire department before retiring in 2003. He has a fire science degree from the University of New Haven and a law degree from the Quinnipiac University School of Law. McCarthy rose through the ranks in New Haven and served on the executive board of the fire union as well as the safety committee.
FROM TOWN HALL
Skate Jam 2023
Greenwich Parks and Recreation is presenting Skate Jam 2023, which includes clinics, ramp camps, private lessons, and birthday parties throughout the season. The skatepark has a limited number of boards for new skaters to borrow, and all participants must have a waiver signed by a parent or legal guardian. Safety gear, including helmets, is required. For more information, visit the Parks and Recreation website.
Outdoor Dining Update
The Board of Selectmen has approved the rates that restaurants will pay for the rental of jersey barriers and metered spaces for seasonal outdoor dining nodes. The vote was 2-0-1, with Janet Stone McGuigan abstaining due to concerns about fairness to all stakeholders. Concrete jersey barriers were selected due to the high volume of vehicular traffic on Greenwich Ave. Restaurants will be required to make the nodes fully ADA compliant, and the town will operate outdoor dining similarly to pre-pandemic times in 2023. Restaurants proposing more than three tables that never received site plan approval for seasonal outdoor dining must go through an application process.
Rare Disease Awareness Day
First Selectman Fred Camillo, has proclaimed March 10, 2023, as Rare Disease Awareness Day in the town. This is the fourth year that the proclamation has been made. The event was held at the Town Hall, with representatives from local foundations focused on rare diseases. The Town has made this proclamation an annual tradition, with the event attended by representatives from several local foundations focused on rare diseases, including the Golden Lights Foundation, Dana's Angels Research Trust, the NORD Rare Cancer Coalition, and the Vanishing White Matter Families Foundation.
Holly Hill Accepting Cooking Oil
The Greenwich Department of Public Works has launched a new collection service for used cooking oil as part of the town's commitment to reducing waste and increasing recycling. All types of used liquid cooking oils are accepted and can be poured into non-breakable, resealable containers like used milk jugs, with a limit of five gallons per day. The containers can be dropped off in the yellow shed for motor oil and antifreeze at the Holly Hill Resource Recovery Facility. The service is available to Greenwich residents only, with a $25 permit required for entry to Holly Hill. The benefits of recycling cooking oil include preventing harm to aquatic wildlife, saving pipes and money, and creating useful, cleaner-burning biofuel.
Town of Greenwich Employee of the Month
The Parks and Recreation Department at Town Hall has been named Employee of the Month for their hard work in launching the new OnePass system. The administrative team, led by assistant director Dan Carlsen, along with Kim Ambrosecchia, Sydney Bonom, Amber Coker, Fanny Forero, Carmine Furano, Jennifer Hansen, Erika Lossier, Sandra Romaniello, Diana Thierry, and Anita Wood, have all played a part in making the system more convenient for residents to get seasonal passes for amenities such as beaches, parks, golf and tennis courts, pickleball, and marine facilities using one card. The Employee of the Month recognition is shared by the entire Parks and Recreation Department.
AROUND TOWN
Tod's Point Sailing School Open for 2023 Season
The Tod's Point Sailing School has opened online registrations for its 2023 courses, following a successful inaugural 2022 season. The school appreciates the news media support it received last year, which helped it overcome challenges. For more information visit. https://todspointsailingschool.org
The Bears are Awakening
To minimize unpleasant encounters with bears as they emerge from hibernation, do not feed them, remove bird feeders, clean outdoor grills or store them in a garage/shed, do not leave pet food outside overnight, store livestock feed in airtight containers, and keep trash/garbage cans in a garage/shed with the lid closed.
Invasive Trees Being Removed from Tod's Point
Several Ailanthus altissimo trees, also called Tree-of-Heaven, are being removed from Tod's Point due to their invasive nature and their ability to inhibit the growth of nearby native species. These trees also host the invasive Spotted Lanternfly, which is threatening at least 25 species of trees. As the Ailanthus trees are removed, they will be replaced with various native trees that benefit wildlife, and more trees will be planted than are removed.
New Parking Lot Proposed in Chickahominy
An application for an 8-space parking lot in the rear of 140 Hamilton Avenue was discussed in an eight-hour meeting before the P&Z. The property, formerly The Corner Market, now houses Rock Wine & Spirits and four apartments. The property has had non-conforming parking for 100 years and no parking spaces. The P&Z chair referred to a zoning regulation, 6-137, which says it is a disturbance to residential neighbors to have business access across from a residential area. Representatives from ARC said that the proposed parking lot has been moved closer to Hamilton Ave and enhanced landscaping at the back of the property. The Commission said the applicant had two options: go to the Zoning Board of Appeals and seek a variance, or consider a parking lot for four cars reserved for tenants, which would require a much smaller curb cut. The application was left open, and the owner was asked to return with a new application for 8 spaces strictly for residential use.
LOCAL BUSINESSES & NONPROFITS
Aquarion 2023 Environmental Champion Award Nominations Open
The Aquarion Water Company has opened nominations for the 2023 Aquarion Environmental Champion Awards, celebrating Connecticut's residents, businesses, and organizations committed to environmental protection and sustainability. Winners in the Adult, Non-Profit Organization, and Business categories can choose an environmental non-profit to receive a $5,000 grant, while the student winner (grades 9-12) will receive a $1,000 award. The submission deadline is May 5, 2023, with winners announced on June 3, 2023, at Connecticut's Beardsley Zoo. Nominations can be submitted online at www.aquarionwater.com/awards.
First Lutheran Church and Saint Paul's Lutheran Church Merge
The First Lutheran Church and Saint Paul's Lutheran Church merged to form the Saint Paul Lutheran Church and sold the First Lutheran Church property for $10.7 million in February 2023. Foundry Commercial, a commercial real estate firm that specializes in religious, non-profit, and education industries, assisted the churches in assessing the value of their properties, educating the congregations about the merger, and aligning their properties with their ministries. Foundry Commercial was aided by local broker Mike Tedesco, Principal of Tedesco Realty, as the seller's representative in the transaction.
Parade Season
Greenwich will be hosting a St. Patrick's Parade this Sunday, March 19th, a Parade of Champions to celebrate GHS athletic teams on June 11th, and the Greenwich Town Party is proposing a parade on May 23rd, the Tuesday before the Memorial Day long weekend. The parade would include live music from local bands, floats, stilt walkers, and local non-profits, and the presentation narrative says the parade would promote the three tenets of the Greenwich Town Party: Celebrate, Community, and Participate. After the parade, a party would be held at Havemeyer Field featuring live music and free food from Greenwich-licensed food trucks. The staging area for the parade is proposed to be the municipal parking lot behind CVS.
Sports! More Than Just a Game
The Greenwich Historical Society has opened a new exhibition called "Sports! More Than Just a Game" at its Frank Family Foundation Special Exhibitions Gallery. The exhibition features exclusive memorabilia, historic sporting equipment, and personal effects from some of America's most celebrated athletes who lived in Greenwich, such as Olympic gold medalists Dorothy Hamill and Donna de Varona, baseball great Tom Seaver, and football legend Steve Young. The exhibition is curated by Kathleen Craughwell-Varda and is open from Wednesday to Sunday, with admission fees ranging from $8 to $10, and free entry for members and children under 18.
Greenwich MedSpa set to Reopen
Greenwich MedSpa, located in Riverside Plaza, is preparing to reopen next month after being severely damaged in a car crash that caused a fire in 2020. The incident, which resulted in the death of Devon Dalio, son of hedge fund manager Ray Dalio, forced the store and the adjoining Verizon store to close. The spa's owner, Marria Pooya, is excited to relaunch the operation, which will be twice the size of the previous spa and include a conference room for local groups. Pooya hopes to empower women through the business and promote education and career growth for them. The Riverside location will employ 17 part-time and full-time staff members.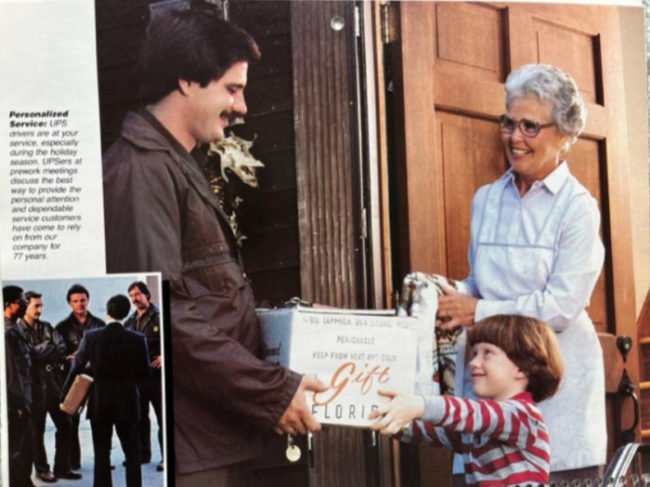 PEOPLE IN TOWN
Ruth Wilson Celebrates 105th Birthday
Ruth Wilson celebrated her 105th birthday surrounded by family, friends, and staff at the Greenwich Woods Rehabilitation & Health Care Center where she resides. She was a model and teacher who traveled widely and has been to every continent. Her favorite place is Santorini, and her last big trip was to Antarctica 20 years ago. Wilson's life motto is "Be Kind," and her advice for a long life is to "Feel blessed and be grateful." She is grateful for her family, including her two children, three grandchildren, and three great-grandchildren. Wilson remembers living through the Depression and the difficulties of World War II.
Kate Soboleva New Deputy Director of Greenwich Library
Kate Soboleva has been named Deputy Director of Greenwich Library, filling the position vacated by Joe Williams when he became the Library's new Director. Soboleva has been with the library for five years, starting as Information Team manager and overseeing around 40 full- and part-time staff. She has contributed significantly to the development of the library's new Strategic Plan and supported strategic initiatives in various areas, including training, programming, and improving the patron experience. Before joining Greenwich Library, Soboleva worked at Bethel Public Library, starting as a volunteer and progressing to Head of Adult Services.
Greenwich Author Creates Graphic Novel from Interesting Package
Robert Reiner, a comics collector, and graphic-novel aficionado has turned a manuscript by Otto Binder, a famous writer for "Superman" and "Captain Marvel," into a graphic novel after finding it in his mailbox when he was a 14-year-old amateur magazine publisher in the late 1960s. The manuscript, titled "The Unwanted," tells a story about an alternate future of planet Earth. After obtaining the rights to the manuscript, Reiner researched Binder's work, did some light re-writing, and collaborated with Angelo Torres, a 90-year-old illustrator who had worked with Binder in the 1950s, and Stefan Koidle, a 29-year-old Austrian artist and sculptor, to illustrate the graphic novel. Fantagraphics, the largest publisher of graphic novels in the world, published the short work, which deals with themes of racial inequality, the dangers of technology, and menacing evaluations of human capabilities. The graphic novel is intended for the young adult category but is for everyone, Reiner said.
SCHOOLS
GHS Senior Wins 6th Place in Regeneron Science Talen Search
Greenwich High School senior Ambika Grover secured sixth place and an $80,000 award in the Regeneron Science Talent Search, the oldest and most prestigious U.S. science and math competition for high school seniors. Ambika's project involves an injectable microbubble to target and break up blood clots, potentially helping ischemic stroke victims. Fellow senior Angie Fogarty was also a finalist, receiving $25,000. Both students participated in a week-long competition and virtual "Public Day" event, competing for over $1.8 million in awards. The 82-year-old competition recognizes young scientists' exceptional problem-solving abilities and potential to become STEM leaders.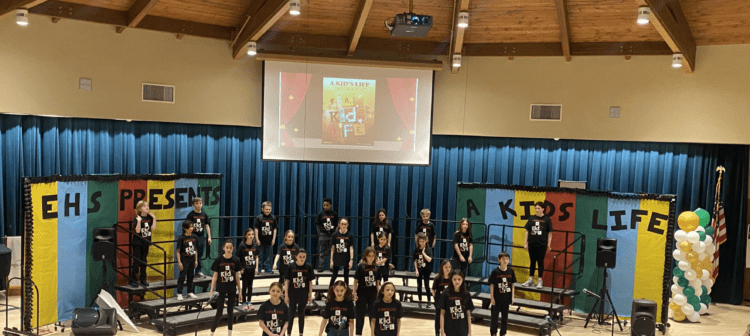 Eagle Hill School Holds First Musical
Earlier this week Eagle Hill's Lower School presented their first-ever musical called "A Kid's Life," which tells the story of a massive electromagnetic attack from outer space that disrupts all technical systems, leading to no electricity, cell phones, laptops, and ultimately no fun. The 26 lower school performers did an excellent job, performing to a packed community room of family and friends.
BoE Approves 2022-2027 Strategic Plan
The Board of Education has approved a new 2022-2027 Strategic Plan, which includes six goals that set clear benchmarks for literacy and math success for every student. The plan, which comes after the pandemic and the challenges of learning loss, aims to keep the focus on the achievement of every student while supporting the district in reaching new levels of excellence. The goals also seek to improve opportunities for families to partner in their children's education, increase students' sense of belonging in school, and improve staff's positive sense of their work environment and self-sufficiency. The board believes that the new strategic plan sets a bold vision for increased excellence while focusing the core work of the district on teaching and learning.
GA Wins Mathcounts
Greenwich Academy's team of four won the Mathcounts state-level competition at the University of Hartford last weekend, with Abby Kesmodel taking first place overall in the individual competition and fourth in the countdown round. Kesmodel will head to Orlando, FL, in May to compete in Mathcounts' national event as part of Connecticut's four-student squad, with Greenwich Academy's middle school math teacher Will Roble as coach.
GHS Chess Team Wins 2023 CT Scholastic Team Championship
​​The Greenwich High School Chess Team, composed of Isaac Dcruz, Carl Homan, Victoria Liu, Maximillian Lu, and Elias Orrell, won the 2023 Connecticut Scholastic Team Championship competition at Manchester High School. The event was organized and sponsored by the Connecticut State Chess Association and aimed to determine the Connecticut Scholastic Team Champions. The team members played five games of rated competition chess against players from other teams, and Lu achieved a perfect score of 5/5, while the others scored 3/5. The Chess Club meets weekly and plans to volunteer for elementary students at New Lebanon School. The event is a nonprofit, and all proceeds benefit the Connecticut chess community.
SPORTS
GHS Ring Ceremony; Head Coach Retires
Greenwich High School's football team, the Cardinals, received their state championship rings during a ceremony at the Greenwich High School Performing Arts Center. Head Coach Tony Morello praised the team's effort and highlighted the significance of the championship for the seniors who were freshmen when he took over as head coach in 2019. Certificates of Excellence were presented to the players and staff by First Selectman Fred Camillo, BOE Chair Joe Kelly, and Selectperson Janet Stone McGuigan. The ceremony also honored retiring coach Wayne Gioffre, who was praised for his contribution to the team's success and to the culture of Greenwich football.
Greenwich High Athletes Dominate All-FCIAC Swimming and Diving Team with 15 Honorees
The FCIAC recently announced its All-FCIAC Boys Swimming and Diving team, and Greenwich High School had 15 athletes make the list. The Cardinals won the team title at the FCIAC Championships for the 52nd time in 53 years.
Greenwich High School seniors Sophia Sergio and Carolyn Frankle named to All-FCIAC Team in basketball
Four Greenwich High School girls basketball players have been named to the All-FCIAC Team, with seniors Sophia Sergio and Carolyn Frankle receiving Second and Third Team honors, respectively. Sergio, who was also a team captain, had a strong final season, consistently scoring double figures and playing well on defense.
Greenwich High School's Seniors Shine in Girls Hockey: Roth and Kunschner Named to All-FCIAC First Team, Allen Earns Second Team Selection
Seniors Emma Kunschner and Sophie Roth of Greenwich High School's girls ice hockey team were named to the All-FCIAC First Team Girls Ice Hockey honors for their consistent, outstanding performances. Roth, the team's leading scorer and senior captain played a crucial role in scoring goals and creating scoring opportunities for the team's first line.
Greenwich Boys Hockey Team Advances to CIAC Division I Semifinals with OT Win Against Simsbury; Carino's Game-Winning Goal Propels Cardinals
Greenwich High School's boys hockey team won their second overtime victory in the CIAC Division I Tournament, defeating third-seeded Simsbury with a goal by senior forward Logan Carino in the semifinals. The team had previously beaten Northwest Catholic in overtime in the first round.
Greenwich Girls' Squash Team Caps off Successful Season with Strong Performance at U.S. High School Team Squash Championships in Philadelphia
The Greenwich Squash girls 'A' team had a successful regular season in the FairWest Public School Squash Association and advanced to the quarterfinal round of the U.S. High School Team Squash Championships in Philadelphia. The team is part of a parent-driven organization called Greenwich Squash, which includes programs for elementary, middle, and high school students and has produced over 15 college-level players since 2017. The organization is run and managed by volunteers and receives no financial or administrative support from the Greenwich Public School system.
LOCAL POLITICS
CT-169 Strong Holds Press Conference
CT-169 Strong, a grassroots group of volunteers and local residents, held a press conference to discuss concerns over zoning bills that threaten local control and increase community density with minimal affordability. The group believes that zoning decisions should be made thoughtfully, with community input, and through elected or appointed zoning commissions. The proposed bills would replace local zoning commissioners with state personnel unfamiliar with individual towns' needs, resources, and capacities, and promote extreme density without considering local resources or the unique characteristics of each town. Zoning is crucial for maintaining property values, and economic stability, and protecting historic and environmental resources while managing the pace of change sustainably. The proposed laws may ignore these benefits and conflict with existing or proposed laws.
The Parking Predicament
At the P&Z meeting last week, supporters called for a parking lot for eight cars at 140 Hamilton Ave, citing that on-street parking is becoming increasingly scarce, especially with 8-30g affordable housing developments that typically include just one parking spot per unit. Many neighborhoods with limited on-street parking request residential permit parking programs, but it's not automatic. Meanwhile, one group of residents opposed a proposal to remove seven on-street parking spots from Bruce Park Ave, with Deputy Chief Kraig Gray saying that some residents had complained that it's dangerous to walk along the dead end, and describing it as a "long-brewing issue." DPW Engineer Michael Kiselak noted Bruce Park Ave features a curve and a hill that limit sight lines, and the recommendation was to eliminate on-street parking for a 280-ft segment of Bruce Park Ave for a total of 7 spots.
RTM Votes No on Rescinding Grant Money
The Representative Town Meeting (RTM) voted not to rescind its January 17 decision to accept a $500,000 grant from the Center for Tech and Civic Life. The grant was to be used to support the town's election processes. However, some RTM members were suspicious of outside influence on the election process and called for a redo of the vote. The vote to rescind was defeated 118 to 98, with four people abstaining. The related vote to accept a separate grant of $9,600 for membership in the US Alliance for Election Excellence for two years resulted in a tie, 101 to 101 with four abstentions, and therefore failed.
FROM HARTFORD
CT AG William Tong Files Lawsuit Against Project Service LLC
Connecticut's Attorney General, William Tong, has filed a lawsuit against service plaza operator Project Service LLC on behalf of the Connecticut Department of Labor, seeking to recover $2.7 million in unpaid wages for food service employees at Connecticut's 23 service plazas. The complaint also seeks to collect $2.7 million in damages and $722,000 in unpaid civil penalties. Project Service has held a contract with the state Department of Transportation since 2009 to provide food service at the plazas, but the investigation uncovered that subcontractors underpaid employees in violation of state wage laws. The Department of Labor is investigating further potential cases of wage theft at Connecticut service plazas.