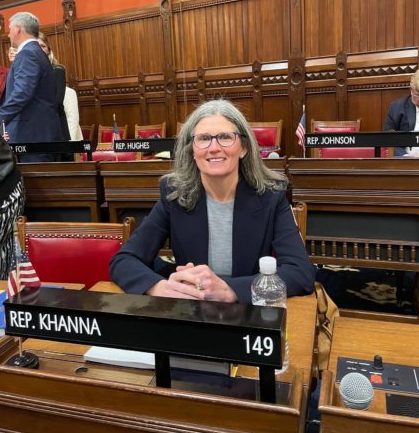 Democratic State Representative Rachel Khanna was sworn in Wednesday at the State Capitol for her first term representing the 149th District, which covers parts of Greenwich and Stamford.
The swearing-in ceremony took place in the House chamber.
"This has been an exciting day, and I'm ready to get to work for my constituents," said Rep. Khanna. "I thank the 149th for putting their trust in me and I will work for them and the good of the people of the great State of Connecticut."
Rep. Khanna will serve as a member of the Appropriations, Government Administration and Elections, and Transportation Committees for the 2023 Legislative Session.
"I look forward to serving on these important committees," said Rep. Khanna.