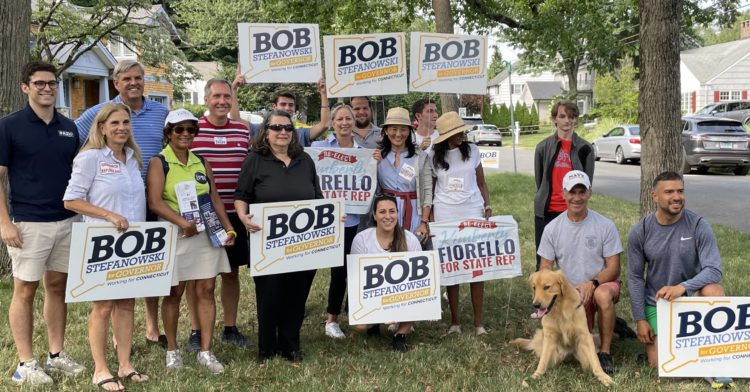 Bob Stefanowski was in Greenwich on Sunday going door to door to chat with voters about the issues they care about most. We caught up with him on Glen Road, near Greenwich Hospital.
Asked what issues he is hearing about most in Greenwich, he said two issues are on the top of people's minds: the economy and safety. "Affordability, inflation, food prices, energy bills, and then, public safety, cars, catalytic converters. In the cities, it's more violent crime. People are concerned, they don't feel safe anymore. Every one of these police departments, is down 15, 20, 30%. And then, the third one would be family values, being able to raise your own kids and get government out of the way. Keep kitchen table issues at the kitchen table and have schools teach reading, writing and arithmetic."
Stafanowski explained that he believes Connecticut needs to reverse part of the Police Accountability bill, which many believe has tied the hands of local law enforcement. "We have got to bring back qualified, individual officers."
He was joined by State Senator Ryan Fazio, State Representative Kimberly Fiorello, First Selectman Fred Camillo, and State Representative candidate Peter Sherr, and about a dozen volunteers.
The theme from candidates and residents on Sunday afternoon was clear: their feeling that Greenwich needs to get back more local control. You can read more in depth coverage in the Sentinel this week.