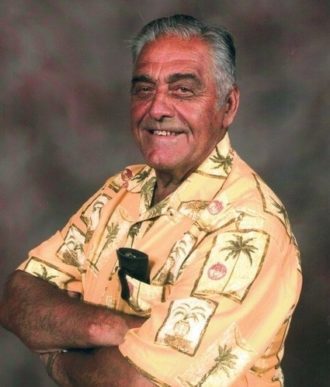 Frank L. Fiorito of Greenwich, CT, passed away Friday, June 17 at the age of 91. Frank was born in Union City, NJ, on Feb. 25, 1931 to the late Vincenzo and Clara Fiorito. He was educated in the Greenwich public school system. He graduated from Greenwich High School in 1948. Frank continued his schooling in the evenings at the J.M. Wright Technical School in Stamford, CT, and at Westchester Community College where he completed courses in drafting.
His first job was with the Dorr-Oliver Co. in Stamford, CT, in 1951, where he worked for 10 years. He then accepted work from American Machine and Foundry Co. in Stamford, CT, where he worked for 6 years for government projects on the Atlas, Titan and Minuteman Missile Programs.
In 1970 he was hired by the Town of Greenwich for the newly formed Engineering Division as a draftsman for capital improvement projects. After 13 years, he transferred his services to the Town of Greenwich Health Department, where he helped approve septic system designs and installations for an additional 14 years. Frank retired in 1997 after completing 27 years with the Town of Greenwich Health Department.
Frank was a member of the Westchester and Fairfield Horticultural Society, where he served as corresponding secretary. He also served as Chief of Records for the Greenwich Redmen Association.
Frank is survived by 3 daughters, Carol King, Linda Fiorito and Lisa Laracca (Paul); 4 grandchildren, Edward, Melissa, Danny and Chrissy. He was predeceased by his wife, Yolanda; brothers, Louis and Michael; and son-in-law, Edward King III.
Friends and family are invited to call Wednesday, June 22, 2022 from 9-11AM at Coxe & Graziano Funeral Home, 134 Hamilton Ave. Greenwich, CT 06830. A funeral service will be held at the funeral home at 11 AM, with his entombment to follow at Saint Mary Cemetery in Greenwich. In lieu of flowers, donations in Frank Fiorito's memory may be made to St. Roch's Church in Greenwich. To leave online condolences, please visit his page at www.coxeandgraziano.com